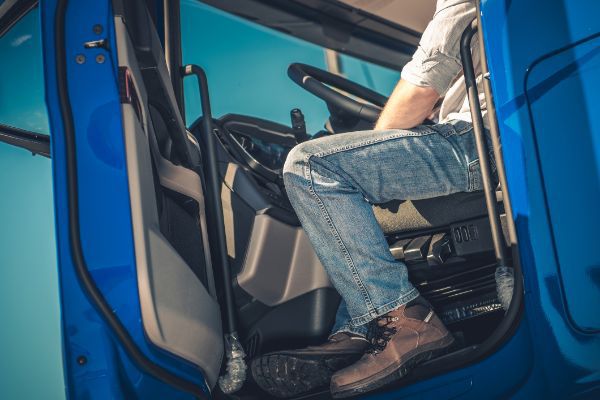 When a CDL holder has four or more Negligent Operator Treatment System (NOTS) points in a year, six within two, or eight accumulated points in a three-year timeframe, the DMV is authorized by CA Vehicle Code (CVC) 12810.5, Issuance and Renewal of Licenses, to examine the driver's exposure by taking into account the number of miles driven.
This scrutiny upon request is permitted only if most points were gathered while driving their commercial motor vehicle (CMV). This allowance makes sense considering the DMV is authorized to assess 50% more points for the same conviction or responsible accident, as opposed to their Class C driving peers.
When a regular driver gets assessed one NOTS point for a minor infraction or accident, a CDL holder gets 1.5. Instead of the two for a misdemeanor or felony, the trucker, bus driver, chauffeur, and others get three.
Granted, professional drivers do not often get convicted of "willful" reckless driving or exhibitions of speed. However, there are several hundreds of misdemeanors specific to this class of drivers. A conviction for a 4,501-pound overweight truck is a misdemeanor. Many cargo violations and unauthorized stops or detours are also misdemeanors, particularly when hauling hazardous material (HazMat), especially explosives with wrong maps. Therefore, getting to four NOTS points in a year is not farfetched or difficult.
NOTS Points & the Laddered Level Process Explained
California's DMV has four automated notification levels built in.
Level I: DMV sends an automated "warning letter" when a driver attains two points in a year, four points in a two-year period, or six points within three years. Additionally, the system creates a warning letter with any two/three-point convictions due to the driver reaching the halfway mark or more toward a suspension.
Level II: DMV sends an automated warning notice of the "Intent to Suspend" when a driver attains three points in a year, five points in a two-year period, or seven points within three years. Likewise, a misdemeanor or felony conviction will generate the warning notice.
Level III: At level three, the system will generate an "Order of Suspension/Probation," as stated above, when a driver gets four points in a year, six points in a two-year period, or eight within three years.
If successful, the CDL holder's higher threshold due to exposure will allow six points in a year, eight points in a two-year period, or ten points within three years. This additional leeway is not guaranteed, and though you do not have to hire a lawyer to assist you at a DMV NOTS Hearing, it will give you an advantage toward avoiding suspension. Traffic attorneys sit in traffic courts every day listening to cases just like yours. They know what can get removed, which issues with at-fault accident rulings have been set aside, and how to get the additional point leeway from the hearing's panel.
The CDL holder who gets a suspension order has ten days from the date the DMV mailed the order to request a DMV NOTS Hearing. When a higher NOTS points threshold for exposure is not allowed, points are not removed; or, if the driver fails to request a hearing, the suspension will become effective 34 days after the DMV initially mailed the suspension order.
Level IV: In level four, there are no further points issued; however, while under suspension, any violation, failure to appear, or accident will trigger another six-month suspension period along with another concurrent 12-month probation period.
The driver who violates a second time will get their license revoked for a one-year period. Revocation is different from a suspension in that you must be re-instated after the court-ordered period. You must start the process for license reinstatement as if you never had a driver's license or CDL.
Speak to Bigger & Harman, APC about Your Los Angeles County DMV Hearing
Bigger & Harman, APC, (661) 349-9300, assists California drivers with traffic violations and DMV Hearings in most LA County courts.
Se habla Español (661) 349-9755.
Send us an email with your concerns or questions, attorney@biggerharmanlaw.com.
References:
The 2019 CA Commercial Driver Handbook.pdf
The DMV.CA.GOV NOTS Program Portal