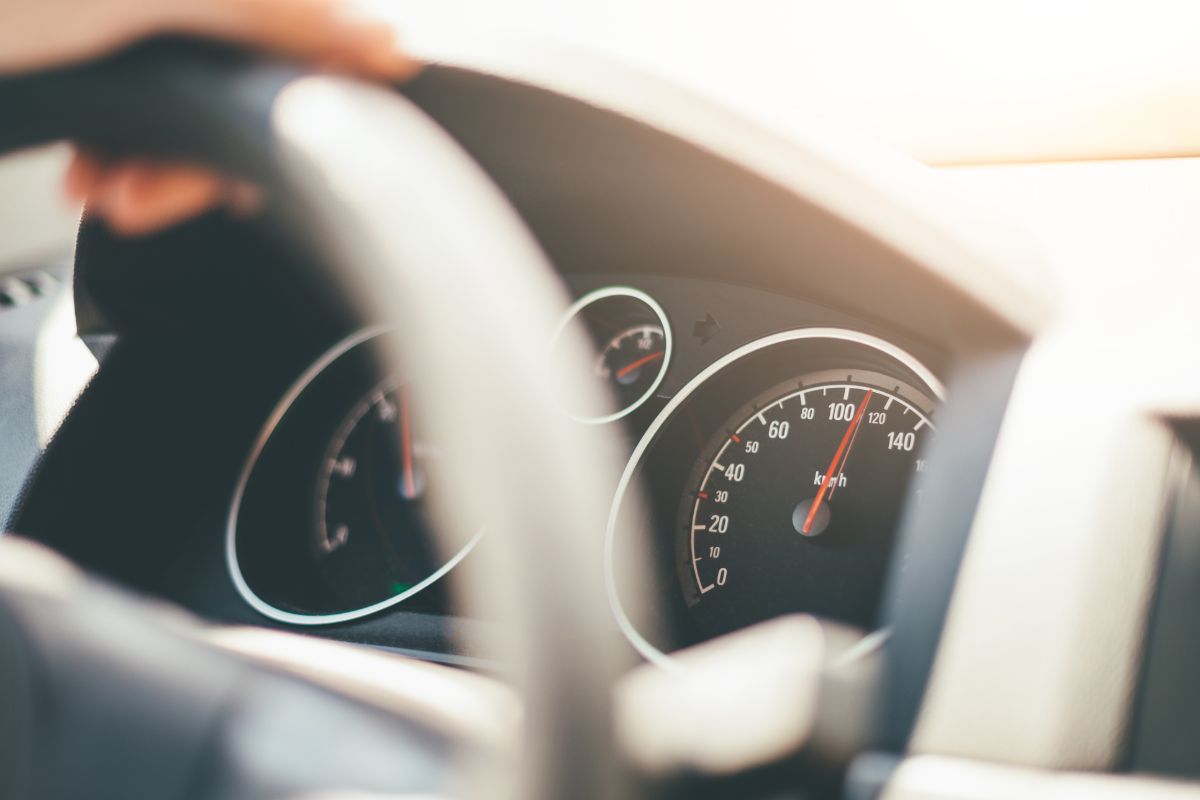 Most people think the most expensive portion of a speeding over 100 conviction is the fine. This is far from true. However, the difference between a regular speeding ticket and one for 100+ mph is substantial, as is the increase in auto insurance premiums (if you can find someone to insure you).
CA Vehicle Code (CVC) Section 22348, Speed Laws states, "A person who drives a vehicle upon a highway at a speed greater than 100 miles per hour is guilty of an infraction…" Just what are the differences between driving 99 and speeding over 100? Let's take a look. 
The Significant Differences Between a Regular Speeding Ticket & Speeding over 100 MPH
#1 — A speeding less than 100 mph carries a fine of between $238 and $490. A speeding over 100 mph conviction has a fine of between $900 and $2,500. Although the traffic code provides for "…a fine of not to exceed five hundred dollars ($500)."  That is the base fine. Since the CA Governor signed this section of code into law, there have been ten special interest fees, penalties, and surcharges added to bring the actual fine much higher.   
#2 — Even though it's not advisable, you could go to the courthouse with a regular speeding ticket, plead guilty, pay the fine, and accept traffic violators school (TVS) if eligible. A speeding ticket for 100+ doesn't allow TVS and has a mandatory court appearance. 
#3 — The DMV will assess the driver two negligent operator treatment system (NOTS) points for a speeding over 100 mph conviction. A regular speeding ticket is only one NOTS point.
#4 — Without the benefit of TVS, losing your "good driver's discount" and the increased risk from a regular speeding ticket conviction costs the average CA driver between $500 and $600 more per year for three years, a total increase of around $1,500 to $1,800. A conviction for speeding 100+ will result in a doubled or tripled auto insurance premium for seven years, which could cost an additional $13,270 for the average CA driver. 
A minor infraction like speeding less than 100 stays on your motor vehicle for three years, while speeding over 100 is a major infraction that stays there for seven years.  
#5 — A little known fact about a 100+ mph conviction is that the traffic court judge has the discretion to suspend your driver's license for 30 days on the spot. You could have to pay the enormous fine and have to call a taxi to get home, though most CA traffic court judges give you time to drive home.
When you get ticketed for speeding over 100 mph, you need a traffic attorney skilled at defending these tickets. 
Call Bigger & Harman, (661) 349-9300. Se habla Español (661) 349-9755.
Many of our clients have stated on Yelp, Nolo, and Avvo that we are the best choice to provide legal services when facing a mandatory court appearance for speeding over 100. 
Email: attorney@biggerharmanlaw.com. 
References:
The 2020 CA Driver Handbook.pdf