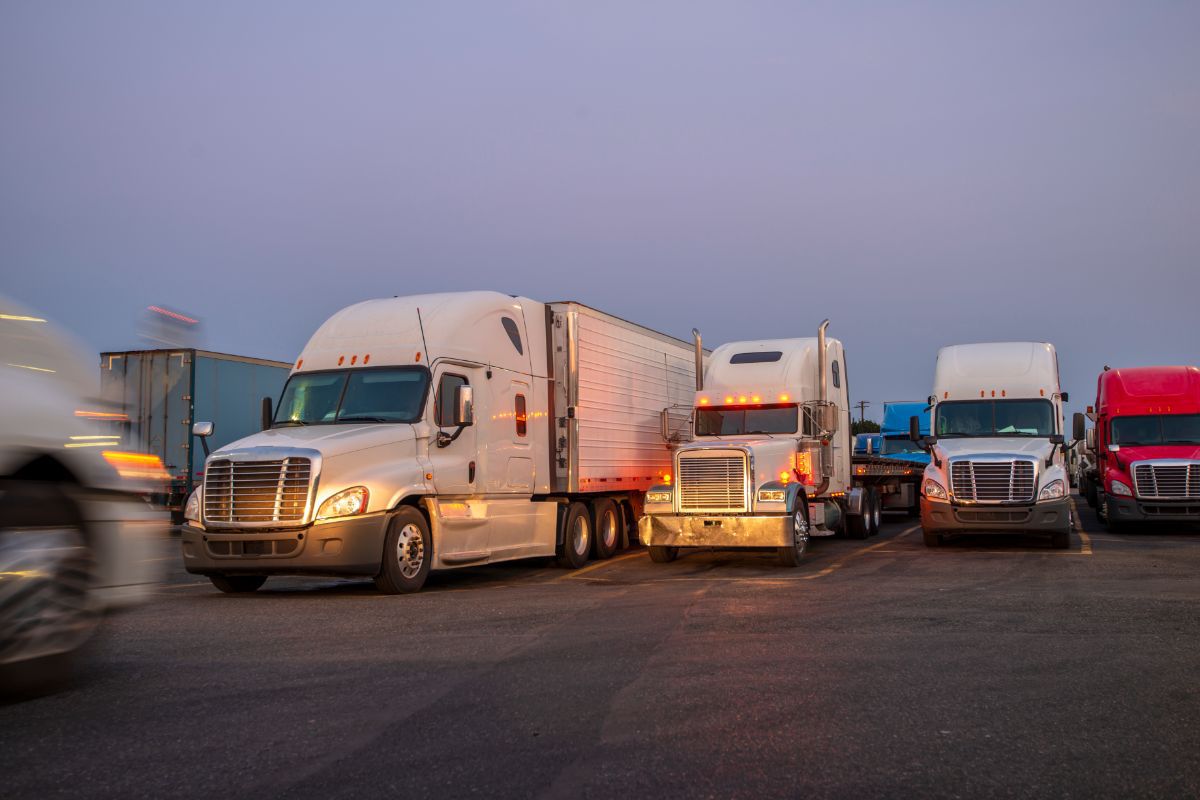 According to truckers, the Department of Transportation (DOT), and the Federal Motor Carrier Safety Administration (FMCSA), truck parking is a severe problem. The FMCSA hours of service (HOS) rules require CDL holders to take a 30-minute break within eight hours of coming on duty. A driver caught driving after the eighth hour without taking a mandatory break violates DOT HOS rules.
The electronic logging device (ELD) must reflect the change in duty status for the mandatory break. A recent FMCSA rule change allows the driver to take their break in a duty or off-duty status. This change gives the driver greater flexibility to conduct a vehicle walk around to check lights, tires, cargo, and other duty-related items previously not allowed. The break was considered off-duty time before.
However, the most significant issue facing drivers is the lack of parking spots along major highways to take the "mandatory" break. Now, the changes and an expansion of sleeper berth rules create more flexibility to use their down-time to avoid road closures and traffic jams. 
Truck Parking Funding & Legislation  
Bipartisan legislation is currently working its way through Congress that would provide an additional $755 million over the next five years to create more parking spaces to alleviate the truck parking shortage. But is it enough?
The plan is to convert rest stops and weigh stations into truck parking. Mike Bost (R-Illinois) and Angie Craig (D-Minnesota) are US House Representatives. They introduced The Truck Parking Safety Improvement Act in March 2020, just before the pandemic reared its ugly head and took front and center stage for nearly all matters under consideration.
Bost said he was proud to introduce the Act because, "One concern for truck drivers is the lack of enough safe parking spots where they can get the rest they need without risking collisions on the shoulder of the highway or being forced to push their limits to find the next rest stop."
Hopefully, these representatives who vote for or against the initiative are briefed on the mandatory 30-minute break and other FMCSA HOS rules that affect truck parking, such as sleeper berths, non-driving hours, the maximum 11-hour driving rule, the new 2-hour adverse conditions rules, and more.       
The Owner-Operator Independent Drivers Association (OOIDA) CEO and President, Todd Spencer, adds that "The national truck parking crisis is also a national highway safety crisis." The premise for that statement is the severe shortage of truck parking and some truckers having no choice but to park along the highway, which is dangerous for the drivers and the public.
When you get a traffic citation or an FMCSA HOS rule violation, consult a traffic attorney. 
The Lack of Truck Parking Can Cause an FMCSA HOS Rule Violation 
Don't let this happen to you. When you need help, call Bigger & Harman, (661) 349-9300. Se habla Español (661) 349-9755.
We are CA traffic attorneys who can handle your HOS rule violation. We regularly resolve traffic issues for CDL holders in Yolo County Traffic Court in Woodland, CA. 
Email: attorney@biggerharmanlaw.com. 
References:
The 2019 CA Commercial Driver Handbook.pdf

The Freightwaves article, Lawmakers propose $755 million to boost truck parking