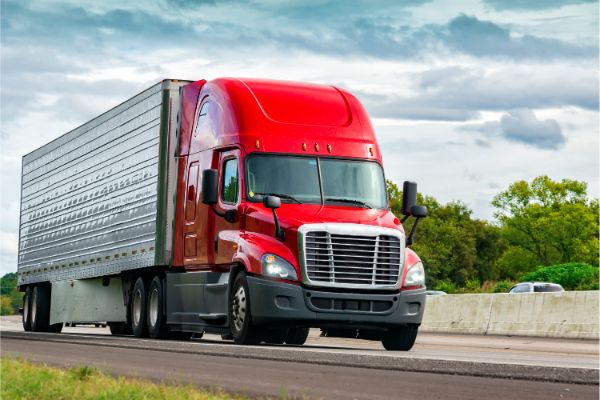 How will the America's Transportation Infrastructure Act (ATIA) of 2019 affect the trucking industry? The Act proposes spending $259 billion over the next five years on our nation's highways, bridges, and other infrastructure. This figure represents a 27 percent increase over levels from the Fixing America's Surface Transportation (FAST) Act years, 2016 to 2020.
Although FAST was authorized more money at $305 billion, it attempted to take on nearly a dozen projects areas, not just infrastructure. Experts are calling the 2019 ATIA the "the largest highway legislation in history." However, what will it mean for trucking?
The co-sponsors, Senators John Barrasso (R-WY), Ben Cardin (D-MD), Tom Carper (D-DE), and Shelley Moore Capito (R-WV) are saying this bill, if approved, could improve road safety, protect the environment, streamline deliveries, and grow our economy. Right now would be an excellent time to implement those crucial components.
Already in 2019, there have been seven trucking firms that closed their doors and put truckers, dispatchers, and other staff out of work. How many of those issues can get traced back to infrastructure problems on our nation's highways? In 2018, more than $700 billion in raw materials and consumer goods were moved by truck.
Why the Passage of the Act is so Essential to the Trucking Industry
Besides the obvious safety issues, improving the highways for one of the most significant contributors to the nation's economy will ensure more profits and less out-of-pocket expenses for drivers and businesses.
In most cases, truckers are still getting paid by the mile. The longer truckers sit in traffic jams caused by inferior highway systems and not enough lanes to support increased traffic, the less they take home. Idling in traffic costs the drivers and industry more in fuel expenses.
These delays make it almost impossible for truckers to make their carrier's deadlines to deliver on time. Plus, the sooner they drop the load, the sooner they can pick up another and get it delivered. No one makes money when trucks sit in traffic.
What to Do about Speeding Tickets
When CDL holders get ticketed for speeding, they have little choice but to challenge the ticket. One moving violation could get the driver a termination notice from their carrier. Out there on I-5 and 80, you will see passenger cars flying by at 75 and 80 mph as you sit waiting for the law enforcement officer (LEO) to write your speeding ticket.
In CA, it is much worse than many states because of the statewide 55 mph speed limit and much lower speed limits in the Donner Pass, the Grapevine, and on many other steep grades. Your best bet is to consult with a traffic ticket attorney.
Who Can Handle My Truckee Speeding Ticket?
Call Bigger & Harman at (661) 349-9300. We can handle speeding tickets for CDL holders in South Lake Tahoe, Sacramento, Woodland, Placerville, Truckee, or Roseville Traffic Courts. Although we cannot always get a dismissal, we are very often able to secure a no-point, non-moving violation where you pay a fine with no NOTS or CSA points. Give us a call.
Se habla Español (661) 349-9755.
Send us an email, attorney@biggerharmanlaw.com.
References:
The 2019 CA Commercial Driver Handbook .pdf
The DOT article, Fixing America's Surface Transportation Act or "FAST Act"
The truckinginfo.com article, Senate Bill Touted as Largest Highway Legislation in History