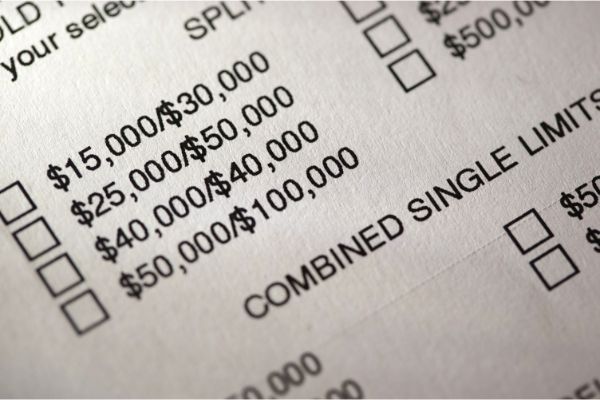 There are many reasons to avoid traffic ticket convictions; such as the fine, Negligent Operator Treatment System (NOTS) points, the bad reputation, the boss's ire, and increased auto insurance premiums. However, a traffic ticket can be a nightmare to deal with on your own.
To resolve a ticket, you may need to take a day or two off from work, and if convicted, you might need to take out a loan to pay the fine here in California. But once the fine gets paid, it goes away. Your boss's ire will go away eventually. Even if you drive the company car; it will be forgotten after a time. That is not true of NOTS points and the increased auto insurance.
That will take a minimum of three years. The average CA driver pays $1960 per year for auto insurance, some less, some much, much more. Particularly those between 16 and 25 years of age. Young males pay the most of any auto insurance purchaser. But guess what? They are the ones most ticketed.
I know that may seem like an unfair generalization, but why do you think they pay so much more? Young men are more apt to try to impress their friends with their car's power. They are more likely to speed, spin their tires, and engage in risky business behind the wheel.
Auto Insurance Rate Determinations & Traffic Tickets
The insurance industry has a method of determining risk that involves putting people in "risk" categories. These categories are age, gender, marital status, miles you drive to and from work or school, where you park your car, and others. However, the most significant contribution to your auto insurance premium is your motor vehicle driving record maintained by the DMV.
Ca Vehicle Code (CVC) 12810, Issuance and Renewal of Licenses authorizes the DMV to assign NOTS points to those who have paid fines, at-fault accidents, and convictions.
Major infractions, misdemeanors, and felonies get assessed two NOTS points. Examples are speeding over 100 mph, which is a major infraction. Then there are speed contests, reckless driving, hit and run with damages, other misdemeanors, and felonies, which include a hit and run with injuries or death.
A conviction on any of these traffic violations will lead to a double or tripled auto insurance premium.
Minor infractions and at-fault accidents will net a single NOTS point if you are not eligible to attend Traffic Violators School (TVS). Your courtesy reminder from the court will likely verify if you are eligible to participate, though some of the parameters for attendance are:
You must not have used it to mask a traffic ticket within the previous year and a half or 18 months
You must possess a valid CA driver's license
You cannot have been operating a commercial motor vehicle at the time the ticket was issued
The ticket must not be for a major infraction, misdemeanor, or felony
You must not have a mandatory court appearance
The ticket cannot be for a drug or alcohol-related violation
Although you could attend for a "fix-it" ticket or cellphone ticket, there is no financial benefit. These tickets do not affect your MVR. TVS does not forgive the ticket; you will still pay the fine, pay the county for attendance, and pay the tuition. TVS will only mask your ticket from public view.
If you are not eligible for TVS, you will likely lose your "good drivers' discount," which will cost you 20 percent more in premiums for at least three years if you pay the fine or get convicted.
Your best option is to hire a traffic ticket attorney even when you believe the attorney's rate is too high. You will likely save between $1,000 and $1,500 if they can get your ticket dismissed. Your chances of getting a ticket dismissed or reduced with a traffic ticket attorney increase significantly. Regardless, you should always discuss your situation with a traffic attorney.
Attorneys Who Handle a Fresno County Traffic Ticket
Call Bigger & Harman to discuss your situation at (661) 349-9300.
We handle Fresno County and Central Valley traffic tickets. We only practice traffic law and represent clients in traffic courts and at DMV NOTS Hearings.
Se habla Español (661) 349-9755.
Send an email to attorney@biggerharmanlaw.com.
References:
The DMV NOTS Portal
CVC 12810, Issuance and Renewal of Licenses