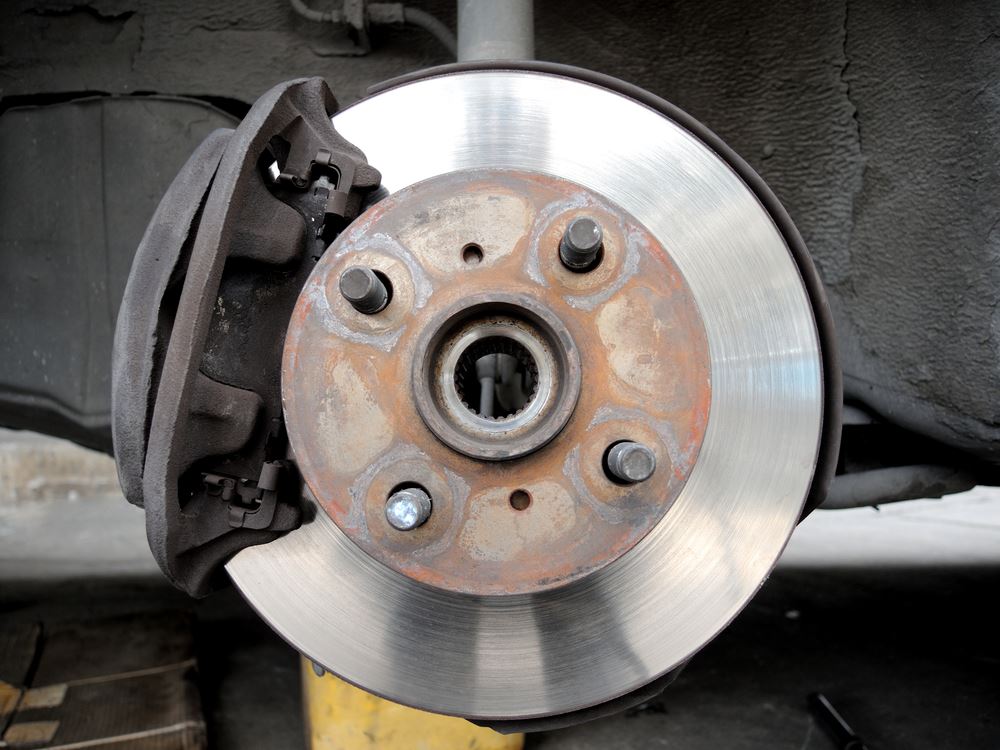 During the April 2018 surprise brake inspection blitz by Commercial Vehicle Safety Alliance (CVSA), 1,595 buses and trucks got placed on out-of-service (OOS) orders. Although, the CVSA reports they inspected more than 11,500 commercial vehicles (CMV) in one day, nearly 14 percent got an OOS order.
Getting placed OOS is not only inconvenient to drivers and shippers, but to the passengers on buses who needed to make other arrangements for onward movement. However, it is better to get inconvenienced than be part of an accident involving a 40,000 to 80,000-pound vehicle.
What do you think the odds are of 14% of those vehicles inspected that day suddenly going out of adjustment or trailers needing an anti-lock braking system (ABS) for the first time that day? Chances are many of those should have been discovered during the daily vehicle inspection and reported to maintenance on the daily vehicle inspection report (DVIR). The pre-trip inspection is your first line of defense against defective brakes and no stopping power when you need it most.
The 2018 CA Commercial Driver Handbook
Chapter 5 of the CA Commercial Driver Handbook .pdf published by the DMV covers:
5.1 – Parts of an Air Brake System
5.2 – Dual Air Brake
5.3 – Inspecting the Air Brake System
5.4 – Using Air Brake
Chapter 6 covers combination vehicles and the ABS necessary for those. Likewise, vehicles manufactured after March 1, 1998, must have ABS. Therefore, to pass your CDL inspection, you must pass an air brake system check, or you cannot drive a commercial vehicle with air brakes. To remain proficient and make sure they check everything, drivers should continue to use the same or a similar step-by-step method of inspection they used to get their CDL.
The Weigh Station at Truckee
The CHP at the weigh station in Truckee in the Donner Pass uses the same system as the DMV and the CVSA to inspect brakes on CMVs. CSA points would likely be the last thing a truck or bus driver would worry about driving through the Donner Pass with bad brakes. However, it might be something fleet management takes a narrow view of, especially if they didn't sign off on the DVIR saying the brakes were mechanically fine. After all, the grade on I-80 in the Donner Pass is three to six percent for nearly 30 miles. That will undoubtedly test your truck's brakes. It could be a blessing to get caught with defective brakes.
However, if you get pulled into the "chicken coop" there because the "weight watchers" are in, you'll need to have brakes in working order and a completed DVIR. The Form & Manner violation for no DVIR is only four points, but if your brakes are defective enough to put you in an OOS order status, you will not be able to move the truck or bus, even to go to a hotel, until these are corrected. And, you and your carrier will get another ten points for getting an OOS order. If you try to drive the truck or bus without correcting the brake issue, that's another ten points, and likely a disqualification from the FMCSA.
Inspect Your Brakes Before Movement
Use the DVIR and inspect your brakes before every movement, which includes before continuing a trip after a good night's rest. You might think everything's still fine, but things have a way of happening, and FMCSA regulations require it.
Speak with a CDL-Friendly Traffic Lawyer About a Ticket in Truckee, CA
When you get ticketed or get a roadside inspection violation, you need to speak with a CDL-friendly attorney, call Bigger & Harman at (661) 349-9300. Se habla Español (661) 349-9755.
We handle almost all traffic ticket issues for CDL holders and use a flat rate. Whatever the ticket, overweight, no permit, bad equipment, speeding, etc., give us a call or send us an email. We only handle traffic tickets and our founding attorney has been handling traffic for more than 15 years.
Send us an email, attorney@biggerharmanlaw.com.
References:
The 2018 CA Commercial Driver Handbook .pdf
The Commercial Carrier Journal CCJdigital.com article, Surprise Brake Inspection Blitz Puts 1,600 Trucks Out of Service
The Balance article, A Guide to CSA Point Values and Transportation