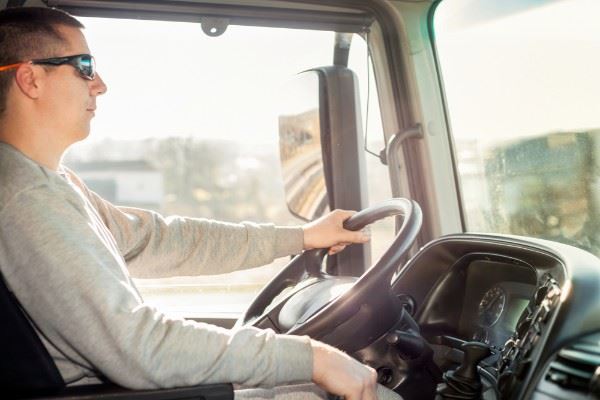 The FMCSA is considering changes to its Hours of Service (HOS) rules. With more than a year of most truckers now using the electronic logging device (ELD), after a request from TruckerNation.org (Trucker Nation) and Owner/Operator Independent Drivers' Association (OOIDA), the FMCSA decided to look into the feasibility of changes to these three specific rules:
Short-haul exceptions to the HOS rules
30-minute break
Split-sleeper berth or revising the 11/14-hour days
Trucker Nation and OOIDA requested the agency look into allowing drivers to use multiple three off-duty shifts and perhaps do away with the 14-hour maximum duty day, instead of a maximum ten continuous hours off-duty. They also asked the agency to do away with the 30-minute break or allow drivers to use it at their discretion during the 11-hour driving shift. They argue that drivers could take better advantage of parking and facilities, avoid traffic, and rest while the truck is getting loaded or unloaded.
Short-Haul Exemptions from the HOS Rules
To meet the FMCSA definition of short-haul, a driver must start and stop their 11-hour maximum driving day at the same location, be on duty no more than 12 hours, use a clock function, not exceed a 100-mile driving radius from their starting point, and then, be off-duty for ten consecutive hours.
Some might ask, what's the benefit of short-haul trucking. When you are considered a short-haul trucker, you do not need to maintain a log. Once you go outside the boundaries of FMCSA's definition of a short-haul trucker eight times within a 30-day period, you must use an ELD and maintain an elog until you have less than eight violations of the definition within a 30-day period.
This exemption is an advantage for some, but those who need to break the rules quite often or utilize the 16-hour exemption get into complex areas where they must track more rules than if they just used the ELD in the first place. For instance, when you exceed the 100-mile radius rule, you will need to take a break within eight hours of coming on duty.
Eliminate the 30-Minute Break from the HOS Rules?
Should the FMCSA do away with the mandatory 30-minute break or do away with the mandate to take the break during the first eight hours? Obviously, giving the driver more control over their 30-minute break makes the most sense. Many truckers are stubborn and will not take a break if not directed to do it. However, parking for big rigs along our nation's highway come at a premium, and in many places, they have to pay to park.
Traffic jams and hours spent at the loading bay might severely reduce the actual number of hours driven after coming on duty and before their eighth hour on duty. Many truckers get frustrated because they just started driving when they have to use their break where there are no facilities when it could come in handy later in the day.
Split-Sleeper Berths & the HOS Rules
Although many believe some type of split-sleeper option will benefit the industry and relieve much of the time spent in traffic jams, allowing three-hour off-duty sessions might be hazardous to the driver's sleep, body clocks, and overall health. The average age of truckers is now 59 years of age, and although many people that age believe they don't need as much sleep, medical authorities disagree.
Some even believe the split-sleeper berth extension or variables of the current HOS rules would make it easier to cheat. Pressure from carriers and shippers to do that could push drivers to sacrifice their integrity to get paid more.
Steve Rush, President of Carbon Express, an NJ tank truck company and a member of the HDT Advisory Board, says, "Any time he (the driver) pulls away from driving or on-duty not driving, even though he is loading or offloading, he extends his 70-hour week." Doing away with the 14-hour maximum duty hour days, and adding split-sleeper berths could have drivers on-duty for 19 or 20 hours. Even with a two or three-hour nap here and there, this will still wear a driver down mentally.
Some Things to Think About
Some fleet managers, owner-operators, and drivers wonder if fast-tracking these changes will be beneficial to safety and trucker health. Fleet owners will always pressure trucker drivers to drive past the point of being exhausted, and drivers themselves will push harder to get more miles and more payloads.
Will "napping" in the sleeper while loaders are banging around in back actually give the driver adequate rest even when they're "off-duty?" Certainly, some changes need to be made yesterday, such as the ability of the driver to use their break when they please. Some drivers need a break more after nine or ten hours of driving. And, using the option to break later after avoiding traffic might be more beneficial.
HOS Rules & Violations
Whatever the HOS rules are or how you record them, drivers need to beware of falsifying logs and duty statuses. Knowingly submitting a false driving report is a serious offense that can get the driver seven Compliance, Safety, and Accountability (CSA) severity points. If there was another violation in that BASICS category within the last six months, it could be multiplied by three, so your total would be 27 if there were no other violations found. And, it would likely result in an out-of-service order for the driver if caught at a roadside inspection, which would be another ten CSA points.
Whenever you get accused of an HOS rules violation, you should consult a traffic ticket attorney and challenge the allegation.
Use Your Free Consultation with Bigger & Harman, APC, CDL Ticket Lawyers
Call Bigger & Harman, APC, (661) 349-9300, whenever you have a traffic ticket for overweight, bad or missing equipment, speeding, etc. Se habla Español (661) 349-9755. We practice only traffic law and understand truckers. We represent truckers across Central Valley and include Barstow. Many truckers hauling cargo from the port at Long Beach or LA get tickets headed up to Vegas on I-15. For the best traffic ticket attorney near Barstow, CA, give us a call.
Consider this comment Rolan Gomez left on Facebook regarding our service to him as a commercial driver. "Thank you, Mark and associates, I am a commercial driver and got a ticket on a commercial vehicle 66+ on 35 on the grapevine, I came to them as a second chance my previous attorney only got a bench warrant. Mark lifted the warrant and got my ticket reduced to no points parking infraction. Thank you so much from myself and family."
Send us an email, attorney@biggerharmanlaw.com.
References:
The 2018 CA Commercial Driver Handbook .pdf
The FMCSA web page, "Hours-of-Service Advanced Notice of Proposed Rulemaking"
The Truckinginfo.com article, Would Bringing Back the Split-Sleeper Berth Rule Compromise Driver Safety and Health?