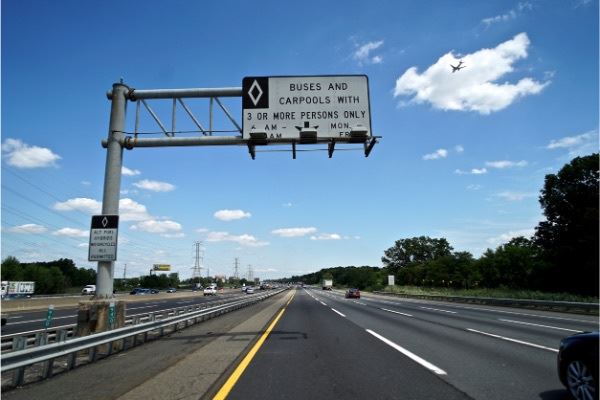 Many of these new laws have already made their rounds on Facebook and other social media outlets and the SacBee, but in case you are still unaware, as of 1 January 2019, nearly a dozen new laws and amendments have been added to the CA Vehicle Code (CVC). Here are some of the changes to the CVC and 2019 California traffic laws.
The information provided in this article was taken directly from the Assembly Bill, but it has been shortened or abbreviated to make it easier for the reader to get the information. When required, read the entire AB by clicking the underlined and linked bill number.
AB 516, Authority to Remove and Sell Vehicles
There are several changes to 2019 CA traffic laws within this bill; however, two of the most crucial are that the state legislature has abolished the "impound and sell" policy, and established that all vehicles (including motorcycles) must have a valid license plate before it can leave the dealership lot.
The common practice used by law enforcement and municipalities is to take possession of a resident's vehicle and sell it to the highest bidder. The bill states, "It is a fundamental and constitutional principle that a state cannot take and sell the private property of its residents except under limited circumstances…"
AB 516 authorizes the DMV to enter into such contracts as is necessary to fulfill the need for temporary or permanent license plates on each vehicle when sold.
AB 544, Vehicles: High-Occupancy Lanes (HOL)
This bill authorizes low-emission vehicles or zero-emissions vehicles (ZEV) to use HOL regardless of the number of occupants.
AB 1274, Vehicle Smog Check: Exemption
This change to 2019 California traffic laws pushes out the exemption from smog checks for vehicles from six to eight years old if the registered owner pays a $25 fee.
AB 1755, Vehicles: Bicycle Operation
This bill basically lays out that a bicycle is a vehicle and the driver, as well as other vehicle drivers, must respect their right to the road. Likewise, the bicycle driver is subject to the same hit and run standard as outlined in CVC 20001 & 20002, Accidents and Accident Reports making it a misdemeanor or felony when involved in an accident to fail to stop, render aid, and make a report or swap information.
AB 1824, Vehicles: Loud Exhaust
Although AB 1824 allows a fine for loud exhaust (modification of vehicle exhaust) on vehicles and motorcycles where it previously was a "fix it" ticket dismissed with correction, as of 31 May 2019, 275,275 California residents have signed a petition, which would ask for an appeal on the grounds it wastes law enforcement resources. More to come, we're sure.
AB 1925, Vehicles: Unsafe, Unsecured Load
This bill establishes the need for a minimum one question on the written license exam pertaining to the need to secure your load, i.e., ladders and other loose items.
AB 2115, Vehicles: Overtaking or Passing Waste Management Vehicles
This bill is an extension of the state and national "slow down, move over" law. This bill requires drivers to move into the next lane or slow down if not able to move over when approaching waste management vehicles.
AB 2989, Motorized Scooter: Use of Helmet, Speed Limits
This bill changes 2019 California Traffic Laws requiring motor scooters to wear a helmet. As of 1 January 2019, only those users under 18 years of age will be required to wear a helmet. The law also addresses some speed limit requirements and allows municipalities to allow scooters on highways in their area of operation.
AB 3077, Vehicles: Bicycle Helmets
Amends CVC 21212 and 40303.5 so that law enforcement can issue a "fix it" ticket if a minor completes a safety program or the court may impose "…a fine of not more than twenty-five dollars ($25)." But, as we all know, with the ten surcharges, fees, and assessments, that is about $200, for not wearing an approved helmet. The law also makes the parent or guardian "jointly and severally liable."
However, the municipality or county will only receive 25%, 72.5% will go into a "safety education" program, and 2.5% to the county to administer safety programs.
Now That You're Caught Up on New or Amended 2019 California Traffic Law
Traffic law is like all others in that "ignorance of the law is no excuse." However, like all other law, when you are accused of violating the law, you should consult an attorney familiar with that area of law. Hiring a divorce lawyer to represent you in traffic court is only inviting a conviction. What's more, traffic attorneys are familiar with the judges who rule on these cases and know how they have ruled previously. They are familiar with the wording necessary on a request for dismissal or reduced charge.
Utilize a Kern County Traffic Lawyer
Call Bigger & Harman,(661) 349-9300, when you need to resolve a traffic ticket or appear at a DMV Hearing to avoid suspension of your driving privileges. Se habla Español (661) 349-9755.
We regularly appear in Kern County Traffic Courts in Lamont, Bakersfield, Mojave, Delano, Shafter, or Ridgecrest.
We defend the rights of California drivers in traffic court. The best chance you have of getting a traffic ticket dismissed, receiving reduced charges, or getting a driving privilege suspension overturned is by hiring a local traffic attorney.
Send us an email, attorney@biggerharmanlaw.com.