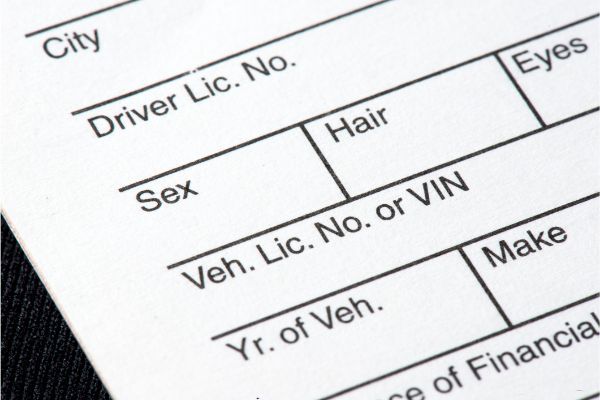 When you signed your speeding ticket, you made a contract with the people of the State of California. That contract is like a bond or bail, and you get released until your arraignment, where you will plead guilty, not guilty, or no contest. If you do not appear or otherwise resolve your speeding ticket, you might be guilty of a misdemeanor crime.
CA Vehicle Code (CVC) 40508, Release Upon Promise to Appear, warns those who willfully violate their oath or "…promise to appear in court or before a person authorized to receive a deposit of bail is guilty of a misdemeanor…" This is widely known as a failure to appear (FTA) and could result in a bench warrant, notification of their home state, or the FBI's National Crime Information Center (NCIC). 
With the Driver's License Compact (DLC), it could lead to a suspension of driving privileges in their home state. Additionally, they could be found guilty in absentia.
The best method is to consult a traffic ticket attorney before you decide to challenge the ticket or pay the fine. Many with speeding tickets believe it is somehow cheaper to pay the fine. That is rarely true. Although a speeding ticket for less than 100 mph will cost $235 to around $500, the fine is a one-time payment, but their increased insurance could reach $1,500. 
With a paid fine or conviction, the DMV will assess Negligent Operator Treatment System (NOTS) Points.  Usually one point for a minor infraction such as speeding less than 100 mph, unless you are eligible for Traffic Violators School (TVS).  
Once the auto insurance company learns of the speeding ticket conviction, they will remove the driver's "good driver's 20% discount" mandated by Proposition 103 and place them in a higher risk bracket. This action raises the average premium $500 per year or $1,500 over the three years the conviction will stay on their record. 
The Speeding Ticket Arraignment
If your lawyer advises you to plead guilty, then there is no need to wait for the arraignment, you can go to the court clerk's office any day before your court date to resolve your ticket by paying the fine. You could also attend TVS, if eligible, which is one reason a lawyer might advise paying the fine and attending.
No contest is frequently used by drivers who are facing a civil trial, say for hit and run, or when an accident investigation is not complete, and they do not wish to divulge the specifics.  
Pleading not guilty will likely mean getting another court date and paying bail in the amount of the possible fine, which will get returned to you in case of a successful defense of your speeding ticket. By hiring a speeding ticket lawyer, they can submit a request for dismissal or a reduced no-point charge, and attend court for you if necessary.
A Speeding Ticket and Possible TVS
The ability of a driver to attend TVS to mask an infraction from public view, and most importantly, their auto insurance provider, is often possible. However, you should discuss using it with an attorney because it might not solve your problem.
TVS eligibility usually requires the following:
A CA driver's license
The alleged offense was a moving violation
That the driver had not used TVS to mask a ticket in the last 18 months
The violation was not a major infraction (speeding 100 mph+), a misdemeanor, or felony
No mandatory court date
No alcohol or drug-related incidents
The driver must plead guilty to the charge
The driver must complete TVS before the court-ordered deadline so that the school has time to send the completion certificate to the DMV.
Speeding Tickets & NOTS Points
The DMV gets tasked with maintaining individual motor vehicle driving records (MVR). CVC 12810, Issuance and Renewal of Licenses provides the DMV with guidance on which convictions get assessed one or two points. 
Generally, minor infractions are one point along with responsible accidents, where the investigator determined a driver was at least partially responsible for the accident. 
Two NOTS points are assessed for the major infraction of speeding 100 mph or more. Convictions for reckless driving, speed contest, hit and run, and other misdemeanors and felonies also get assessed two points. 
Once the individual accumulates four (4) NOTS points in one year, six points within two years, or eight points within three years, they will get an Order of Suspension & Probation from the DMV. They have to request a DMV NOTS Hearing within ten days. If they do not or the hearing does not remove any points, after 34 days, a six-month suspension and concurrent 12-month probation begin.
Although it is not required, it is wise to get a traffic attorney to assist with the DMV NOTS Hearing. Who would have more knowledge about getting tickets removed from your MVR than someone who spends hours each week listening to traffic cases? 
Self-Representation (DIY) or Hire a Traffic Ticket Attorney 
The chances of getting your traffic ticket dismissed in Fresno Traffic Court significantly increases when you hire a Central Valley traffic ticket attorney. Bigger & Harman, APC work out of their office in Bakersfield to represent drivers accused of traffic violations across Central Valley.  

Call (661) 349-9300 or email attorney@biggerharmanlaw.com, and let's examine your situation together. It is not always advisable to go to court to challenge a traffic ticket. If we don't think we can resolve your speeding ticket favorably, we won't accept your case. 

Se habla Español (661) 349-9755.

References:

The DMV Portal

CVC 12810, Issuance and Renewal of Licenses