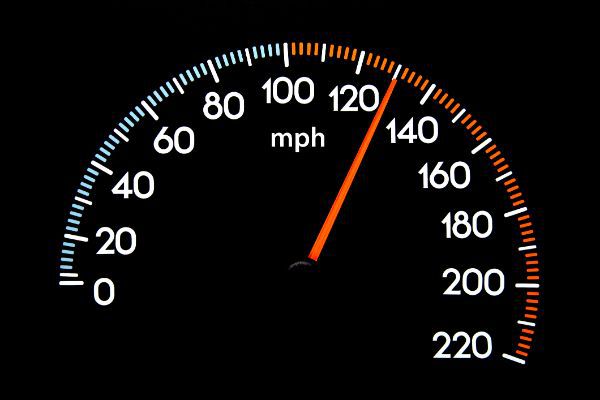 Three things you should not do when stopped for 100+ speeding is admitting guilt, getting rude with the law enforcement officer (LEO), or representing yourself in court. You're much more likely to get stopped for 100+ speeding on I-15, which intersects at the southern end of I-395 or on I-5, which runs from Mexico to Canada, but there are more police along I-395 than many realize.
Some of the most beautiful scenery in the world is along both sides of I-395 in Owens Valley. The majestic Eastern Sierra Mountain range to the west and the White Mountain range on the east provide spectacular alpine views. From the lowest-low of Death Valley, which lies 282 feet below sea-level, to the highest-high in the lower continental US, Mt. Whitney, towering 14,500 feet above sea-level give your eyes endless thrills.
Death Valley is a narrow basin, walled by steep mountain ranges that affect its climate. It is clear and dry with very little plant life, but the sunlight's reflection across the desert's surface can create once in a lifetime photo opportunities.
Mount Whitney has an 11-mile hiking trail that rises 6,000 feet vertically from the trailhead at Whitney Portal to its peak. Of course, hiking or skiing in this area is another once-in-a-lifetime opportunity for most. So, get your ice axes and crampons and plan a hike.
Now, back to the three things you don't want to do if stopped for 100+ speeding, anywhere.
Do Not Admit to 100+ Speeding
These days, most LEOs are wearing a running bodycam. Therefore, everything you say will be recorded. The first thing they will do is ask for your license, registration, and proof of insurance. Then, they will likely ask, "Do you know how fast you were going?" It's standard.
If you do not want to lie, avoid answering the question or ask, "How fast was I going, officer?"
When you admit to how fast you were going, the officer knows he has an admission that can be used in court if he gives you a ticket for 100+ speeding. If you hadn't admitted it, the LEO might have been able to ticket you for less than 100 and saved you a mandatory court appearance that double or triple your car insurance if convicted. More on that figure later.
Do Not Be Rude or Defensive
Contrary to what seems to be the norm nowadays, you do not have to be rude or defensive when stopped for a traffic violation. Being polite might allow the LEO to give you a break on the ticket and write it for less than 100.
Even though a ticket for 99 mph in a 70 still needs a judge's approval for traffic violators school (TVS), an attorney can often get that approved. Speeding 25 or more mph over the speed limit requires that a traffic court judge approve your attendance.
Do Not Represent Yourself for 100+ Speeding
For one thing, if you represent yourself, you will have to come back to Bridgeport. California counties retain jurisdiction of traffic violations. Since 100+ speeding has a mandatory court appearance by you or your attorney, no matter where you live, you will need to come back for the arraignment and your court date if you plead not guilty. And, you must plead not guilty.
Many drivers think, well I'll save myself the money of hiring a lawyer by pleading guilty and throwing myself on the mercy of the court, what's the worst that could happen? Well, the worst that could happen is a fine of $900 to $2,600, two Negligent Operator Treatment System (NOTS) points, and a 30-day license suspension.
The two NOTS points are where the big expense comes in, in addition to the fine. When your insurance provider learns of your 100+ speeding conviction at renewal, they will probably double or triple your premium. You could pay more depending on your premium, $3,920 to $5,880 more per year. Even at the lower scale of a doubled premium, it would cost an incredible amount of money over the 3-7 years the insurance company holds it against you.
If you feel the need to represent yourself, wait for a cellphone ticket so that if you get tongue-tied in court, it will only cost around $150.
The Most Important Thing to Do: Hire a Traffic Ticket Attorney
The historic courthouse at Bridgeport, built in 1880, houses the Mono County Traffic Court. If you get ticketed for 100+ speeding around Bridgeport, CA, you will likely get to see the beautiful Italianate-style architecture. However, it would be much better to stop by when you do not have a court appearance.
The courthouse is stunning on the outside, but hot and stuffy on the inside in the summer and somewhat cold in the winter. It would be much smarter and possibly cheaper to hire a traffic ticket attorney that expertly handles 100+ speeding tickets. The expense of taking two days off from work, traveling back and forth, and getting a hotel in Bridgeport is likely more than the lawyer will charge.
Bigger & Harman, APC, (661) 349-9300, from Bakersfield can handle your Mono County traffic tickets. Se habla Español (661) 349-9755, or email attorney@biggerharmanlaw.com.