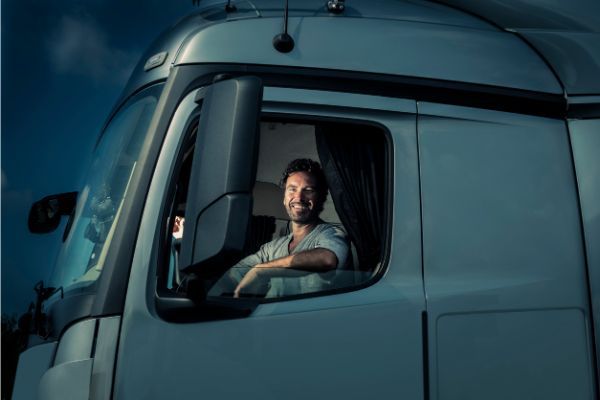 One of the primary incentives for maintaining a clean driving record is a "good driver's discount" from your auto insurance company. In CA, a good driver receives a 20 percent discount on their auto insurance premium after all other risk factors get considered.
Proposition 103 & Your Driving Record
In November of 1988, the voters of CA approved Proposition 103, which requires insurance companies to provide a 20 percent discount to drivers if:
They have held a license continuously for the last three years,
They have no more than one Negligent Operator Treatment System (NOTS) points, and
They have not had a misdemeanor or felony conviction within the last ten years.
The discount must get subtracted after all other risks have been considered, and an individual's credit standing cannot be one of those risk factors as it is in some other states.
Typically, insurance companies use age, gender, driving record, where you park your car (Zip Code), miles you drive to and from work or school, marital status, damage limits, and deductibles, etc.
Also, CA has a good student discount for students in a full-time course of study who have less than eight years driving experience and maintain at least a "B" average.
Negligent Operator Treatment System (NOTS) Points
CA Vehicle Code (CVC) 12810, Issuance and Renewal of Licenses authorizes the DMV to assess NOTS points for conviction of violations of the CVC and at-fault driving accidents. Minor infractions such as speeding under 100 mph, running a stop sign, and at-fault (when an investigator found more than 0% responsibility) accidents get assessed one point, and major infractions, speeding in access of 100 mph, misdemeanors, hit and run with damage, reckless driving, and felonies, hit and run with injuries get assessed two NOTS points.
When a driver accumulates four or more NOTS points within twelve months, six or more within 24, or eight or more within 36 months the DMV will determine they are a negligent operator and issue an Order of Suspension and Probation. The suspension is for six months and the first six months of the probation run concurrently, and an additional six months of probation after the suspension is complete.
Any additional conviction, accident regardless of fault, or failure to appear (FTA) will result in another suspension and probation period, but a second incident will result in license revocation. The primary difference between a suspension and a revocation is a suspended license can be reissued after paying the reinstatement fee, but a revoked license must reapply as if they never had a license.
If you receive an Order of Suspension, you must request a DMV NOTS Hearing within ten days to ask that any erroneous points get removed from your record. When the DMV does not receive a request or the hearing finds you are a negligent operator, the suspension will begin 34 days after the DMV mails the order.
Although the DMV does not require a driver to seek representation for a hearing, it is wise to hire a traffic attorney because traffic attorneys know which convictions can get removed from your driving record.
How to Keep a Clean Driving Record
To avoid NOTS points, a driver should challenge every traffic ticket. Guilt or innocence has nothing to do with challenging a ticket. Even when you are entirely innocent, you could get convicted of the moving violation simply because the judge took the word of the law enforcement officer (LEO) over yours. Let's say the LEO cites you for rolling through a stop sign. From the LEO's perspective, he did not see your first stop at the stop line; all he saw was you roll through the intersection.
It is the state's burden to prove "beyond a reasonable doubt" that you were guilty of the moving violation. When you just pay the fine, you admit guilt and relieve the state of its responsibility to prove guilt. The fine is the equivalent of collecting an illegal tax. That $235 could be needed for rent or groceries.
Yes, an attorney will cost more than the $235 fine. But the fine is just the beginning. When your insurance company learns of your conviction or paid fine, they will raise your insurance premiums, and you will pay the higher rate for three to ten years. The attorney could get a dismissal or reduced no-point conviction, but when you pay the fine, it's over; you're guilty. You will pay the higher insurance rate regardless of innocence. Always consult a traffic ticket attorney before you pay the fine.
Let a Traffic Attorney Handle Your Fresno County Ticket
Call Bigger & Harman, (661) 349-9300, if you receive a traffic ticket. Not all traffic tickets are winnable. In some cases, it is wiser to pay the fine and accept Traffic Violators School. However, there is only one way to find out which tickets could get dismissed or reduced, and that is to consult a traffic lawyer.
Contrary to what many believe, hiring a lawyer is most often cheaper than paying the fine. A paid fine and increased insurance could cost you $2,000 or more over the three or more years the conviction will stay on your driving record. Give us a call; let's talk it over.
Se habla Español (661) 349-9755.
Send us an email, attorney@biggerharmanlaw.com.
References:
The Consumer Watchdog Proposition 103 Resource Page
CVC 12810, Issuance and Renewal of Licenses