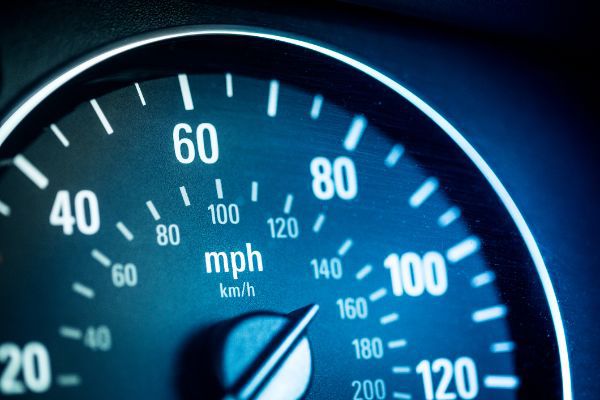 Congress is considering a proposal to make it mandatory for future manufacturers to install speed limiters that would not allow trucks to go over 65 mph. This legislation, the Cullum Owings Large Truck Safe Operating Speed Act of 2019 was taken up by two US Senators, Delaware Democrat Chris Coons and Johnny Isakson a Georgia Republican on 27 June 2019.
Why Cullum Owings?
The bill is named after the son of Steve Owings, an Atlanta businessman. Cullum was killed in a traffic jam when a speeding truck using cruise control rammed into his car while he was driving back to college after Thanksgiving. It was said that every other vehicle stopped for the traffic jam. After that, Steve and his wife formed Road Safe America, an organization to focus on tractor-trailer road safety.
Earlier this spring, the Truck Safety Coalition and Road Safe America began to lobby Congress to set the Act in motion. If the bill gets enacted as law, it would require trucks that weigh more than 26,000 pounds to install a "governor" or speed limiter that would limit the truck's speed to a maximum of 65 mph.
Many commercial vehicles already use a governor to limit speeds. Those trucks would be required to set the upper limit at 65 mph as well, but those weighing less than 26,000 pounds without a limiter would not have to install one.
Owner-Operator Independent Drivers Association (OOIDA) Truck Driver
The OOIDA and the American Trucking Associations (ATA) regard the legislation differently. The OOIDA opposes the bill saying most states already have speed limits at or below 65 mph; thus, the Act would not reduce accidents or fatalities on the highways. They stated a preference, "To improve highway safety, we support minimum training standards that include behind the wheel time and flexibility in hours of service regulations." Many truck drivers believe that is why trucking firms continue to pay by the mile, so the drivers will try to get their load there as soon as possible regardless of speed or risk.
The ATA states, "Our policies support speed limiters but were adopted in the context of more uniform national speed limits for all vehicles…" Therefore, the ATA would like to see all vehicles manufactured in the US have speed limiters installed, not just a truck driver.
At Bigger & Harman, we don't think that this "one size fits all" solution is good for public safety or drivers. Anyone who has ever driven through North Dakota knows that there are some places in the world where 65 MPH is not the outer reaches of safe travel. Anyone who has ever tried to accelerate to make a safe lane change or get out of the way of a faster vehicle knows that limiting vehicles to 65 MPH has public safety risks as well.
However you feel about this legislation, you can track its progress and how your representatives vote on it on GovTrack.US.
CA Vehicle Code (CVC) 22406 & 22406.1 & Truck Drivers
CVC 22407, Speed Laws, limits those vehicles addressed in CVC 22406; mostly trucks, buses, vehicles towing another vehicle, and three-axle vehicles to 55 mph across the state. CVC 22406.1, Speed Laws, goes even further making the act of exceeding the 55 mph speed limit by 15 or more mph a misdemeanor crime.
Therefore, when you get stopped for speeding in a CMV that falls under CVC 22406, and the law enforcement officer (LEO) states he clocked you going faster than 70 mph, "You have the right to remain silent."
Serious Offense Under the CFR
It would be very wise to invoke that right, at least until you speak with a traffic attorney. This alleged violation is also a serious offense for truck drivers under the Federal Motor Carrier Safety Regulations (FMCSR). A second offense of the 49 CFR 383.51 could require a minimum 60-day disqualification. A third conviction would mean a 120-day disqualification.
Those serious offenses are:
Speeding 15+ mph over the speed limit
Reckless driving
Unsafe lane changes
Following too closely
Driving a CMV without a CLD or CLP
Improper or missing endorsements
Using a handheld mobile device while operating a CMV
Failure to obey a traffic control device that results in a fatal accident
In a non-CMV, many of these are a mild infraction with a $230-250 fine and one Negligent Operator Treatment System (NOTS) point. However, in a CMV, it is a "serious offense." Using a cellphone while driving for a non-commercial driver is typically a $150 fine with no points. But, a CDL holder in a CMV could pay $2,175.
Contact a Traffic Attorney Who Can Handle Your Woodland Ticket
Call Bigger & Harman at (661) 349-9300 whenever you receive a speeding ticket in your CMV. Se habla Español (661) 349-9755.
We are Bakersfield traffic attorneys who handle Yolo County traffic tickets for CDL holders. When you get stopped for speeding, unsafe lane change, following too closely, or another traffic violation give us a call. Our initial consultation is free for CDL holders. Let's talk it over.
Send us an email, attorney@biggerharmanlaw.com.
References:
The 2019 CA Commercial Driver Handbook .pdf
The GovTrack.Us S. 2033: Cullum Owings Large Truck Safe Operating Speed Act of 2019
The Truckinginfo.com article, Senate Bill Would Require Truck Speed Limiters Set at 65 MPH on All New Trucks