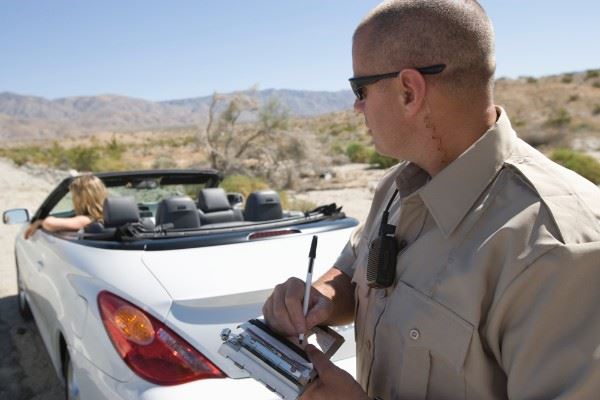 What many drivers don't know or understand about a CA traffic ticket is that the county where you received the ticket will maintain jurisdiction of your ticket. Therefore, a Sacramento resident visiting Visalia or Porterville could incur significant expenses challenging their out-of-area ticket.
The Real Cost of an Out-of-Area Traffic Ticket?
In California, there are many traffic tickets you cannot simply pay online. Many tickets have a mandatory court appearance making it an out-of-area traffic ticket because the driver must return to fight the ticket or hire a local attorney.
Your best option, regardless of distance, is to hire a traffic ticket attorney. Even when you live in the area, getting a knowledgeable and experienced traffic ticket attorney makes the most sense. Many drivers with tickets believe they should just pay the fine and move on. However, paying the fine is equivalent to pleading guilty. That means you will get convicted of whatever violation the state accused you of doing.
Once the conviction or a paid fine gets viewed by your auto insurance provider, they will take away your "good driver's discount" and put you into a higher risk category. A driver under 25 who loses their discount will very likely pay $1000 or more per year for three years for a minor infraction. Major infractions, misdemeanors, and felonies will likely increase auto insurance two or three times over what it was.
Therefore, if you were paying $2000 annually, you can count on paying $6,000 to $8,000 per year after your next renewal. The average Californian would think that outrageous but not if they have teen drivers on their insurance. A conviction on a 100+ mph speeding ticket or misdemeanor exhibition of speed could cost more than $10,000; primarily because those convictions will stay on your motor vehicle driving record (MVR) for seven to ten years. A misdemeanor conviction stays on your MVR for ten years and your criminal record for life.
When You Decide to Challenge an Out-of-Area Traffic Ticket on Your Own
So, the original scenario we discussed about a Sacramento driver getting a ticket in Porterville; let's say for speeding 100+ mph. If the driver decides to fight it on their own, they will have to travel back and forth at least twice. Unless they're prepared to resolve the ticket at arraignment, they must plead not guilty and ask for a new date. This decision will likely entail two trips back and forth, at least two nights in a local hotel, and taking those two days off from work. However, it will all be worth it if you can convince the judge you weren't speeding or there was a legal defense for your speeding.
It would make much better sense to consult with and hire a traffic ticket attorney to resolve your out-of-area traffic ticket and go to work as if nothing had happened. That way your employer will not suspect anything , and if there is a reduction or dismissal, they never need to know. Some employers think it irresponsible to get a speeding ticket, and that might make it difficult to get a promotion or position of increased responsibility.
Plus, with a chance for a reduction or dismissal, doesn't it just make more sense to hire a traffic law professional to handle your ticket? You could avoid a $900 to $5600 fine, two NOTS points, and increased insurance premiums that will linger for seven years, and a possible 30-day suspension of driving privileges.
Consult a Traffic Law Attorney Who Regularly Assists Tulare County Drivers
Call Bigger & Harman, (661) 349-9300. Se habla Español (661) 349-9755. When you have an out-of-area traffic ticket, consider the best traffic ticket attorney near Porterville or Visalia. Give us a call.

This is what Adil K. from the Bay area had to say on Yelp about an out-of-area traffic ticket, "Got to say for getting a speeding ticket in a dealership car also no registration and no insurance due to being customer car doing a dealer trade, cop pulls me over gives me three tickets. Was super angry because I live in the Bay Area and got a ticket in Hanford. Couldn't make it to any court dates but Mark Bigger took care of everything after couple months got everything dismissed gave me the great news on my day off. You guys rock keep up the great work Mark. If you got a ticket, go to these guys they are the best."

We can handle your out-of-area ticket for you, and even though we cannot promise you the same results, "everything dismissed," we can promise we will get you the best results possible.

Email, attorney@biggerharmanlaw.com or send us a personal message (pm) on Facebook.

References:

The 2018CA Driver Handbook .pdf

CA Vehicle Code 22348, Other Speed Laws