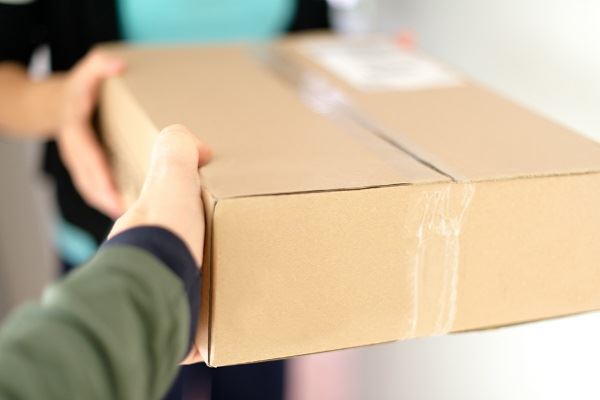 According to an article by CNBC, "companies are complaining they can't find enough truck drivers to ship their stuff because of Amazon." The same article inaccurately reports that the Congressionally mandated electronic logging device (ELD) has limited the hours truckers can drive. Anyone in the industry knows the mandate did not change the hours of service (HOS) requirements on truckers, just how they report their hours.
However, the ELD has quite likely contributed to the driver shortage but for different reasons than that reported by CNBC. Many are dissatisfied with what they consider extreme government oversight and regulation of their industry unlike any other. One anonymous trucker on truckinginfo.com wrote, "I'd rather work construction than have Big Brother control every minute of my working day. I might not make as much, but at least I get to sleep in my own bed every night."
Blaming Amazon and e-commerce for the shortage of truckers is probably not wholly accurate. Although the rise in internet sales and online shopping has led to more opportunities for local drivers with FedEx, UPS, and the USPS, one of the problems causing the shortage is not enough young people are entering the industry.
The Bureau of Labor Statistics (BLS) estimates the average age of current truckers is 55. As truckers retire, the numbers to replace them are just not there. The expected growth in this industry is only around six percent, much too low to meet the demand.
American Trucking Association estimates the industry is short about 900,000 truckers. The pay is good, around $42,000 for intrastate truckers and $20-30,000 more for OTR truckers. But, the lifestyle is not very appealing. Many of these truckers spend more time on the road than at home.
DAT Solutions, a trucking industry analyst, estimates that nearly three-quarters of America's products spend at least some time on a truck. Yet, only one truck out of twelve had a driver to fulfill the trip requirement in January of 2018, which was at its lowest ratio since 2005.
Traffic Ticket Hazards for Truckers
Another hazard that is driving truckers away from the industry, especially independent or owner-operators, is the high price of traffic tickets. Some large firms will pick up the fine for the driver, while others will only pay those they are required by law to pay. A conviction on an overweight truck has a fine of nearly $1.00 per pound. This may not seem like much, but when you're talking about a truck that's overweight by thousands of pounds, it is.
In CA, the CHP who run the "chicken coup" or weigh stations round the distance between axles down or up to the nearest whole foot. So, a truck that would meet weight at 8 feet six inches or more is overweight at 8 feet five inches or less.
Hazardous material (HazMat) drivers face substantial fines as well and misdemeanor charges for very simple violations like having the wrong map or stopping at an unauthorized location. Either of these will get you an approximate $4,175 fine depending on the CA county.
There are also violations for having just one light out on an eighteen-wheeler with dozens of lights, equipment violations, HOS violations, and others. In all, the FMCSA has a list of 360 misdemeanor violations for truckers. And they wonder why the number of drivers is dwindling.
Many fleet managers will terminate a trucker who gets a moving violation even in their private vehicle. Even though there is a driver shortage, large trucking firms have a high turnover rate because they can afford to pay more. Every trucker or CDL holder knows you must keep a clean driving record to get one of those jobs and fight every traffic ticket if you want to stay in the business.
Traffic Attorneys Who Regularly Practice in Los Angeles County, CA
Bigger & Harman regularly appear in many of the Los Angeles County Traffic Courts, including Santa Clarita, Pasadena, Santa Monica, and others. We believe CDL holders need experienced and knowledgeable legal services that know a moving violation influences their opportunities for higher paying jobs with better trucking companies.
Truckers and other CDL holders must have a low percentile on their CSA scores and PSP at the federal level, and their local MVR must be near spotless to be considered by those firms. Our legal firm challenges traffic tickets to ensure you achieve the best result possible. Our experience with local courts, law enforcement officers, and the CA traffic law means you get the representation you deserve.
Call Bigger & Harman, (661) 349-9300, for a free initial phone consultation. Se habla Español 661.349.9755.
Send them an email today, attorney@biggerharmanlaw.com.
Visit the Bigger & Harman Facebook page and read our bio and client comments on Avvo, Nolo, and Yelp.
References:
The 2018 CA Commercial Driver Handbook .pdf
CNBC News article, Companies Are Complaining They Can't Find Enough Truck Drivers to Ship Their Stuff Because of Amazon
The BLS article, Occupational Outlook Handbook