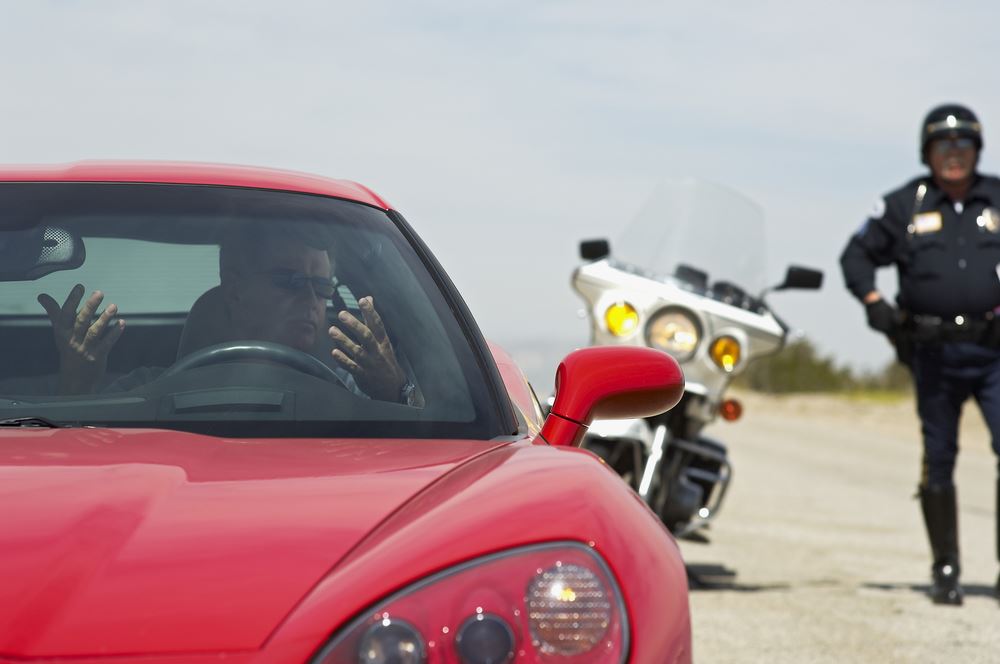 Finding it difficult to find a higher paying job and better benefits with your preferred carrier? Chances are there is something on your FMCSA Pre-employment Screening Program (PSP) or ten-year history holding you back. Is an old failure to appear or failure to pay (FTA/FTP) for a traffic ticket still haunting you even though it was cleared up some time ago? Perhaps someone else's traffic ticket is on your motor vehicle driving record (MVR), or maybea traffic ticket that got dismissed still lingers on your record. Cleaning up your MVR and PSP should be a top priority for CDL holders. A traffic ticket or an erroneously entered CSA violation can hurt your chances of nailing that higher paying job with a better carrier. 
Use the FMCSA DataQs to Clear CSA Points from Your PSP Driving Record 
Violations from roadside inspections automatically get entered into the Safety Measurement System and may affect your CSA score, driving record, and increase the number of selected roadside inspections. However, deficiencies which resulted in a traffic ticket that was later dismissed or the CDL holder was found not guilty can be removed from your Compliance, Safety, Accountability (CSA) score. Likewise, reduced or changed infractions or misdemeanors can result in a decreased severity score of one by using the FMCSA DataQs System. This action will lower your CSA score and reduce the number of selected roadside inspections.
The Inspection Selection System
Your USDOT number is entered into the Inspection Selection System (ISS) as you approach the "chicken coop", weigh station, or Commercial Vehicle Safety Alliance (CVSA) roadside inspection site. When a carrier or driver's CSA safety performance percentile reaches a specified level, their truck or trucks are targeted for intervention and inspections even when the vehicle bears a CVSA sticker that shows a successful "no violation" inspection for that vehicle within the previous 90 days.      
Changes in CA Traffic Code Could Favorably Affect Your Driving Record  
The FMSCA continually change the regulations, and often the CA Vehicle Codes (CVC) change as well. Those old tickets that might be holding you back couldget removed from your motor vehicle driving record (MVR) and your Compliance, Safety, Accountability (CSA) scores by a good traffic ticket lawyer.  
While many holders of a commercial driver's license (CDL) know this, itneverhurts to repeat it:when you get a ticket for a moving violation, you must seek the advice of a traffic ticket attorney. Let's face it, it is nearly impossible to clear a traffic ticket favorably without legal assistance. Even if you knew traffic law, you would not have the time to represent yourself, and a traffic ticket attorney will likely be less expensive than taking a couple days off to wait in court for your case to come up for arraignment and set another date for trial. Traffic ticket lawyers represent clients in traffic court regularly, and they know what has worked in similar cases to get a dismissal or reduced charge, possibly with no points. Even when you still must pay a fine, the elimination of points could save your career.
A traffic ticket attorney can also assist you with a DMV Hearing to get erroneous items removed from your driving record. Although, as stated above, you can get some items removed through using DataQs, and some tickets for violations removed from your DMV MVR. 
How You Can Maintain a Clean Driving Record 
All drivers, especially CDL holders should request their MVR periodically to make sure every item on it is current and belongs to them. Sometimes aconviction for a minor infraction older than 36 to 39 months might not get removed by DMV. Drivers with similar names and driver's license numbers or USDOT numbers might have violations that get filed in your MVR. 
Request your MVR through the California DMV online portal. It costs $2.00 for an unofficial copy or $5.00 for an official copy, but you must request the official version using the INF1125. There are many copy-cat sites, such as DMV.ORG and DMV.COM, which are strictly for-profit sites and do not represent the CA DMV, so make sure you see DMV.CA.GOV in the URL.  Every state has their own DMV website. Email our office if you can't find the link to your state. 
After getting to the CA DMV website, you must register to order the MVR. That is another security measure to ensure your Personally Identifiable Information (PII) is safeguarded. Once you receive the MVR, ensure the data is correct and the convictions are yours and up-to-date. You can write the DMV to get items corrected, anything not yours and old items removed. Consult with a traffic law professional to ask about changes to traffic law and if something affected by the change can be removed. A traffic attorney might assist in getting items removed that the DMV refuses to remove and re-evaluate tickets on which you paid the fine without contesting it.  
As you know, it is especially imperative for a CDL holder to keep a clean driving record. But, a CDL holder could get additional NOTS point leeway, when necessary, before a NOTS suspension when they request and attend a NOTS hearing. Your total allowable NOTS points could rise to six, eight, or ten points after review of your driving record and miles drivenafter a DMV review.  
Discuss Your Driving Record with an Attorney Who Knows Traffic Law in Lamont, CA 
Bigger & Harman regularly assist CDL holders in Lamont Traffic Court or at a Kern County DMV Hearing. Call then at 661-349-9300 to ask about a traffic ticket or DMV Hearing. It's not difficult to keep a clean driving record with the assistance of a traffic ticket attorney in Lamont, CA. 
We practice only traffic law daily, which ensures we know every aspect of the CA Traffic Code Since we only use a flat fee,you know precisely how much you will pay before you agree to hire us. Some lawyers practice multiple areas of law and charge by the hour. Therefore, they might be unaware of recent rulings in traffic court. This leaves you in a position where you might wind up with a bill much higher than the fine or increased insurance premiums. Don't get surprised; go to a law firm who will give you straightforward answers and a flat rate.    
Send us an email, attorney@biggerharmanlaw.com. Read the client comments our Facebook businesspage, Nolo.com and Avvo.com, two of America's most prestigious attorney referral services, or Yelp.
Se habla Español (661) 349-9755.
References:
The 2018 CA Commercial Driver Handbook .pdf
The DMV.CA.GOV websiteNegligent Operator portal 
Trucking.org article Compliance, Safety, & Accountability (CSA) How it Works
The FMCSA DataQs website