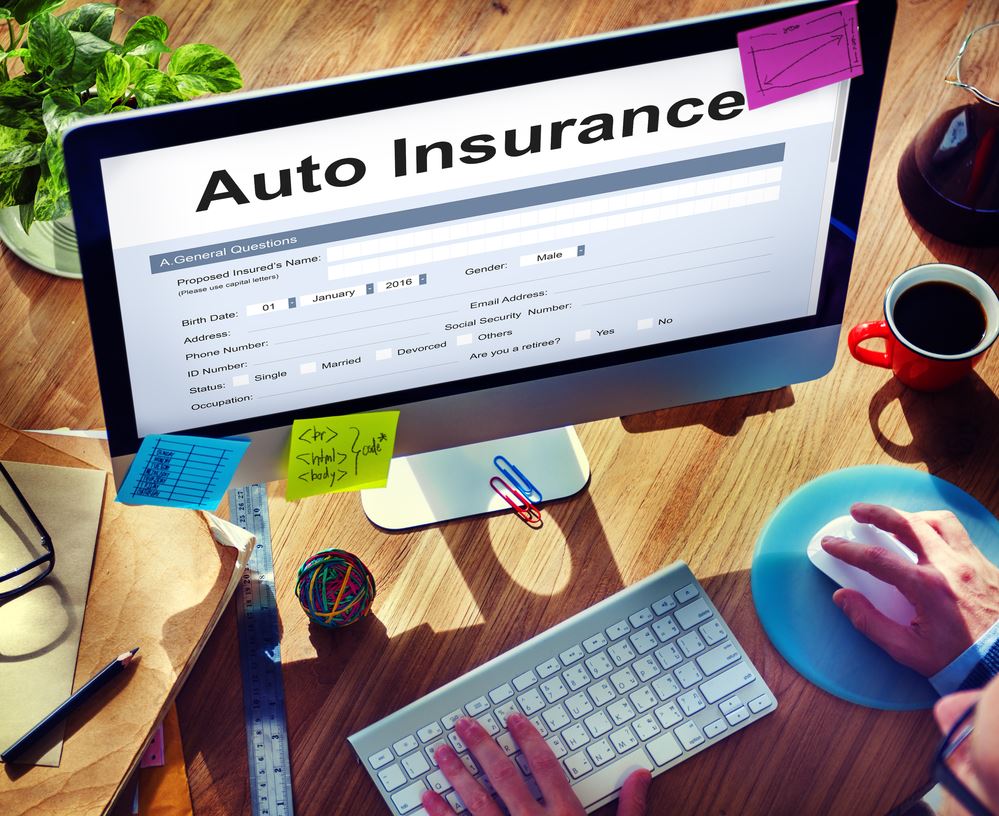 CA is a compulsory insurance state. Proof of Insurance or financial responsibility is required in all vehicles. You must provide it when asked by a law enforcement officer (LEO), when renewing vehicle registrations, and when the vehicle is involved in a collision. For these instances, it is important to have your proof of insurance on-hand. How many times have we seen on TV and in the movies, the LEO pulls a car over and asks, "Can I see your license, registration, and proof of insurance?"
CA Vehicle Code (CVC) 16028, Financial Responsibility provides that drivers must provide written proof of insurance or financial responsibility when asked by LEO who pull them over for another offense or when involved in an accident. Financial responsibility does not have to be an insurance policy, but instead could be a deposit of cash or surety bond (usually $35,000-60,000) in a trust set up to cover collision expenses.
Steps to Providing Proof of Insurance
If the LEO pulls you over and asks for your proof of insurance, there are easy ways to provide it. Many people keep it in their glove compartment or glovebox so that it is always in the car. Others keep it in their purse or wallet so that it is on their person and easy to produce. More recently, people are keeping it on their smartphone, so you do not have to print it out. Although CVC 16028 allows "The evidence of financial responsibility may be provided using a mobile electronic device," it is imperative that you make sure that the insurance on your phone complies with the law. Also, the law specifically states the officer is only allowed to view the proof of insurance and not any other information on the phone. It is also wise to download an official pdf from the insurance company itself instead of just taking a picture of the card, because many LEOs will not accept just a picture but want an official document.
Those unable to provide proof of insurance at the time of the request can appear in person or mail written proof to the court clerk's office. This will make the violation of proof of insurance laws a correctable offense for which you will pay a small fee.
If you do not have insurance at the time you get a ticket, you must purchase insurance before your court appearance. This ordinarily will not preclude a conviction for driving without insurance, but it will at least show you have rectified the deficiency.
Costly Penalties with no Proof of Insurance
If you cannot provide proof of insurance when a LEO pulls you over, that will often result in another ticket besides the one they issue for whatever they pulled you over for in the first place. It is beneficial to consult with and hire a traffic ticket attorney to handle the case because of the costly fine and increased insurance rates that no one wants. One conviction could result in more than $2000 in fines and increased insurance rates until the ticket gets removed from your motor vehicle driving record (MVR) after 36-39 months.
It is best to carry a physical copy of your proof of insurance or financial responsibility in case your phone dies, something happens to your phone, or if the officer is not aware of this new law. Obey the traffic laws, and there are fewer chances of getting a ticket, but if you are pulled over and do not have your insurance, it is best to consult with a traffic ticket attorney.
Consult with a Traffic Ticket Attorney Who Regularly Practices in Fresno, CA
Proof of insurance or financial responsibility is a requirement of driving on CA roadways. If you did not have insurance or proof of financial responsibility at the time of the incident, you need a traffic ticket attorney. Call Bigger & Harman, (661) 349-9300. Se habla Español 661.349.9755.
We have been practicing only traffic law in Central Valley using a flat rate that will not change regardless of how much time we need to resolve your ticket. A flat quote can make it much more affordable than lawyers who charge an hourly rate. Also, we have successfully defended more than 2000 clients with traffic tickets in Central Valley and SoCal.
Send an email to attorney@biggerharmanlaw.com.
References:
CVC
16028
,
Financial Responsibility