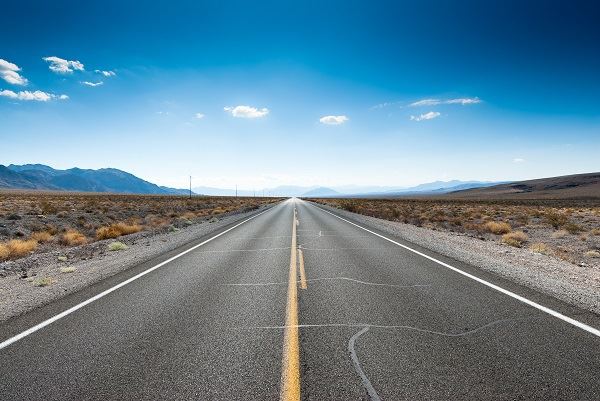 Speeding 100+ mph is a major infraction according to CA Vehicle Code (CVC) 22348 (b), Speed Laws. Although it is easy to get lulled into believing there are no law enforcement officers (LEO) out there in the desert, there surely are. I-15 between Barstow and the Nevada border sees more speeding 100+ mph tickets than any other stretch of highway in CA, except I-5 between Los Angeles and San Francisco.  
The Unexpected Consequences of a Speeding 100+ MPH Conviction
Despite the enormous fine of between $900 and $2600 for a first-time offender, the other consequences could be more expensive and inconvenient. The base fine of between $300 and $500 grows significantly after the state and county surcharges, penalties, and assessments. CA adds ten additional assessments that could bring your total to more than five to seven times the base fine. 
There is a state assessment of $10 for every $10 base fine that doubles your  fine. Plus, a state surcharge of 20 percent, a county assessment of $7 for every $10, a DNA revenue fund of $4 for every $10, a court construction fee of $5 for each $10. Add an Emergency Services assessment, an Air Transport emergency fund, a court operations surcharge, a conviction assessment, and a night court fee even if you don't use night court. 
As inexpensive as the fine is, the two Negligent Operator Treatment System (NOTS) points will cost much more, especially because the conviction will stay on your record for seven years. There is no chance of using traffic school to mask a speeding 100+ mph conviction from your insurance company. Therefore, if convicted, when your insurance comes up for renewal, your insurance company will likely increase your premium two or three times what you are currently paying. Or, cancel you entirely, and you will have to find another. 
Although CA is a mandatory insurance state, no law states an insurance company must insure you. The average Californian pays $1960 per year. Imagine having to pay double or triple that, $4000 to $6000. If you are between 16 and 25 years old, you already pay much more than the average. Even if you pay just $1500 per year for insurance and it doubles to $3000, and you pay the minimum fine of $900, a conviction could cost more than $10,000 over the seven years. 
Another consequence often overlooked, or not known about is the automatic 30-day license suspension, even for the first conviction. Imagine trying to get around CA without a driver's license for 30 days. When you examine the consequences of a speeding 100+ mph conviction, the only rational conclusion is you need a traffic ticket attorney to represent you. 
Speak with a Traffic Attorney for Mojave or Barstow, CA   
Bigger & Harman have been very successful in representing clients with speeding 100+ mph tickets in the Barstow/Mojave area. You can find them in traffic courts throughout SoCal and Central Valley protecting the rights and driving privileges of California drivers. If you are charged with a major infraction such as speeding greater than 100 mph, you need quality representation.  You get just that from Bigger & Harman. 
Call Bigger & Harman, (661) 349-9300, today. Se habla Español 661.349.9755. Or, send an email, attorney@biggerharmanlaw.com.
Bigger & Harman will bill you on a flat rate basis so that you will know how much you must pay no matter the number of hours or court appearances it takes to resolve your ticket.  
Visit their Facebook business page for road closures, traffic law updates, or legal advice. Read their bios, endorsements, and feedback on Avvo and Nolo. Or, read a few of the 95 mostly constructive reviews on Yelp, such as this from Carrisa V. from Lake Forest, CA, about her 100+ mph ticket. "A few months back I got a speeding ticket and the cop clocked me at going over 100 mph. This was my first ticket I've ever received, and I was debating if I should get a traffic lawyer or fight the ticket myself… I'm not sure how they did it, but they were able to get my ticket 100% dismissed. I was looking at a $2,600 ticket, two points on my record, and no option to take traffic school."  
References:
CA Vehicle Code 22348 (b), Speed Laws

The 2018 CA Driver Handbook .pdf

The 2018 California Superior Court Bail Schedule for Infractions and Misdemeanors.pdf