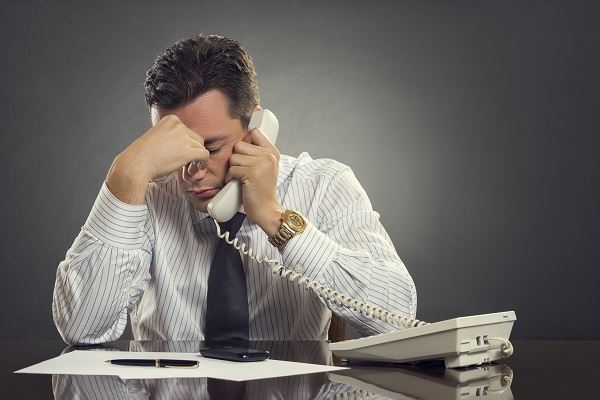 An FTA occurs when you fail to appear (FTA) in court on the date specified, or you failed to resolve the traffic ticket before that date. Responding to a request for payment by a collection agency, such as GC Services, the collection agency used by Los Angeles County and many other CA courts could create a situation where you plead guilty to the incident. The best possible solution is to speak with a traffic ticket attorney before taking any action.
When you sign the traffic ticket, you enter into a contractual agreement with the state of CA, in which you agreed to resolve the ticket before the court date or appear in court. By law, traffic courts are required to send a reminder of your court date. However, not receiving one does not absolve you from appearing, nor will it excuse your FTA.
CA Vehicle Code (CVC) 40508
CVC 40508, Release Upon Promise to Appear makes it a misdemeanor crime to miss your court date without requesting an extension or otherwise resolving the ticket, regardless of the outcome of the original charge. This FTA is a separate charge. There are very few reasons to justify not appearing in court, such as incarceration, hospitalization, military duty outside the area, or deportation.
As of 1 July 2017, Assembly Bill (AB) 185, Crimes: Infractions made it unlawful for the DMV to suspend a driver's license for a failure to pay (FTP) a traffic infraction. However, traffic misdemeanors and felonies, or an FTA will still lead to a suspended license and licenses already suspended for FTP will not be reissued without payment. Furthermore, an FTA tarnishes your criminal record; you may be found guilty of the original offense in absentia. It could also damage your credit rating, and lead to wage garnishment and/or liens on your property.
Resolving an FTA
To resolve an FTA could require up to three court appearances and cause you to lose two or three days of work. The first appearance will be the arraignment, this is where the court explains the charges against you and requires you to plead guilty, not guilty, or no contest. If you plead guilty or no contest, your penalty will be decided immediately. If you plead not guilty, you may select to have your case heard immediately or choose another date. When you choose another date, you will be required to post bond or bail in the amount of the ticket, which will be refunded if you are found not guilty. The judge may hear both the original ticket and the FTA at the same time, but this does not usually happen, and you can never resolve more than one ticket during night court.
Los Angeles County courts usually operate from 8:30 am to 4:30 pm, except federal and state holidays, but you can request night court. Traffic night court, held the first Monday of the month, except when Monday is a holiday, is by appointment only. Call, 213 742-1928 to make an appointment.
When you hire a traffic ticket attorney to clear your FTA or represent you in traffic court, you will not need to appear. An attorney, at the very least, can get your fines and penalties reduced, and there's a possibility they can get the case dismissed. Also, if a civil penalty of $300 has been added to your ticket, an attorney can ask the judge to have it removed.
Traffic Ticket Defenders
Call Bigger & Harman, (661) 349-9300, if you have been charged with a misdemeanor FTA or have been contacted by GC Services or another collection agency. Do not make any payments to the collection agency without consulting an attorney, as that may hurt your chances if you plead not guilty.
They know the steps necessary to clear an FTA and resolve the traffic ticket. Bigger & Harman work on a flat fee basis, so you will never get surprised with outrageous hourly charges. The fee is always the same no matter how many court appearances they need to make to resolve your FTA and ticket. Although they have helped thousands of clients get dismissals and reduced charges, they will not give you false promises but provide you with precise options.
Send them an email today, attorney@biggerharmanlaw.com and include the circumstances or your original ticket (provide a scanned copy) and the reason for your FTA. They will reply as soon as possible, usually the same day, but court appearances may delay their reply until evening or the next day.
Visit the Facebook page of Bigger & Harman to get the latest information on road closures, updates to CA traffic code, and other traffic tips in Central Valley and a few SoCal locations.
Visit Avvo or Nolo, two of the nation's most prominent legal services websites, or Yelp to read their clients' feedback, other attorney's endorsements, their bio, and comments.
Se habla Español 661.349.9755.
References:
CVC 40508, Release Upon Promise to Appear
AB-185, Crimes: Infractions
The 2018 CA Driver Handbook .pdf
The 2018 California Superior Court Bail Schedule for Infractions and Misdemeanors.pdf