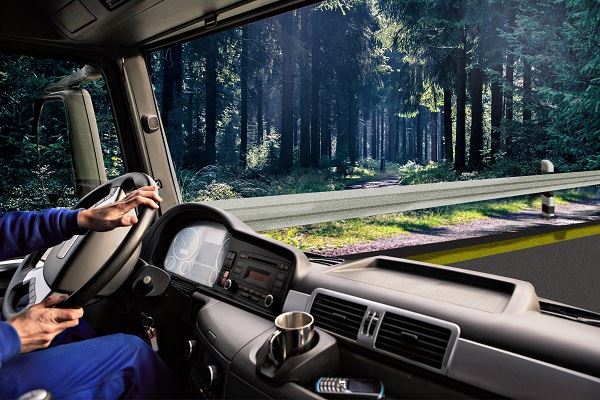 Like it or not, the way things stand right now, which many authorities believe is unlikely to change, the Electronic Logging Device (ELD) will commence on 18 December, with a few exceptions. You will still be able to use the automatic on-board recording device (AOBRD) you have installed in trucks in your fleet right now. However, new trucks will have to be outfitted with ELD unless you are replacing an old truck, then you can still use the AOBRD from that truck for two years. This will help with training drivers on the ELD, as untrained drivers can still use the AOBRD. In fact, those AOBRDs installed before 18 December 2017, can be used for two more years.
Many predict that drivers will have more control over their logs than what was believed previously. Omnitracs, LLC Fleet MGMT Software and Systems V.P. Tom Cuthbertson says, "The driver can edit the logs now by regulation, and if the back office sends an edit, he can accept or reject it…At the end of the day the driver is responsible for hours of service. The system maintains it, but they are ultimately responsible for their logs being right."
Log book rules are designed and enacted for safety, particularly Hours of Service (HOS) regulations. No one wants an 80,000-pound truck piloted by a sleepy driver, nor a busload of passengers in the hands of someone that has been awake and driving for 15 or 16 hours just to meet a schedule.
However, many drivers believe some of the log book rules go too far, such as the mandatory break after eight hours. Even when there is nothing around, no restaurant, no truck stop, just open road. Sure, most drivers plan their break around their favorite truck stop or diner, but that isn't always easy, or convenient. When you're hauling HAZMAT or explosives, you must take the full 30-minute break, but you can't leave the truck, so what do you do after you check the load? All you can do is sit in the truck and get bored and sleepy. Many think it would be wiser to take a ten-minute break, check the load, get some fresh air, and use the other twenty minutes when you get to a rest stop where you can get a coffee and a sandwich.
Log Book Rules that Are a Misdemeanor
Imagine not having the right endorsements on your commercial driver's license while hauling explosives and getting a $4,175.00 fine. There are four sections of the CA Vehicle Code (CVC) that can get you a fine that big while hauling explosives. The one just mentioned, not possessing a valid inspection, having the wrong map or not having any, failure to carry the shipping instructions. All of which are misdemeanors, and another for $2,125 for failing to comply with the HOS regulations plus two smaller fines.
Although ELD will do away with many of the old errors or forgotten entries on paper logs, it cannot fix driver errors such as endorsements. If you get a traffic ticket for one of these, you better have a big savings or checking account or a good lawyer. See the table below:
Log Book Rule Infractions
Log book violations that are infractions are less severe and the fines are normally lower, but can still get a driver in deep water with their employer, particularly those with Negligent Operator Treatment System (NOTS) point attached. Employers worry about a rise in their fleet insurance, and NOTS points lead to higher premiums, so many fleet managers have a zero-tolerance for NOTS points. Many employers subscribe to the "one and done" policy when it comes to traffic tickets.
Some believe the ELD will alleviate some of the log book infractions because it begins with the start of the engine and helps drivers track status changes. Yet, in some cases, it will just make it more complicated, like with the mandatory eight-hour break. With ELD, you truly could be out in the middle of nowhere when the time for the break comes. Yes, smartphone software has a warning device to tell the driver of an upcoming break, but that certainly doesn't make it any easier. Some of us are not that good with smartphones, software, and apps. However, for many, the ELD will eliminate some of the infractions for log books like driving hours and leaving your paper log at the depot, which can't happen with ELD. It could create others, such as when someone takes the truck for fuel or a test drive if the assigned driver doesn't reject that time on start-up. Training will be necessary and will that training take away from the truckers driving time? Who will pay for that? Likely the drivers.
Call Bigger & Haman in Bakersfield
When you have a log book violation ticket, you need legal advice. Not just because of the huge fines, although those are a financial consideration because working for a zero-tolerance employer could mean getting fired due to a conviction and that could be career ending. Call Bigger & Harman for a free consultation, 661-349-9300, or send an email: attorney@markbigger.com.
Michelle B. from Bakersfield wrote on Yelp, "My friend was facing a huge fine and points against his class A license. We searched Yelp to find someone who could help.
This was truly a blessing. It's as if it never happened. Saving the reputation of a man who is dedicated to his driving career. If you are seeking help in fighting and saving your reputation as a Driver, you have found the best right here! Glad we trusted Yelp reviews, and found Bigger & Harman, APC they truly know how to get the job done right."
You can contact them with a private message on Facebook. Hire the traffic defense team of Bigger & Harman from Central Valley, the ones many truckers confide in for legal advice. You can read more comments on Avvo. Or, read about them and check their rating on Nolo.comanother renowned legal website.
Se habla Español 661.349.9755.