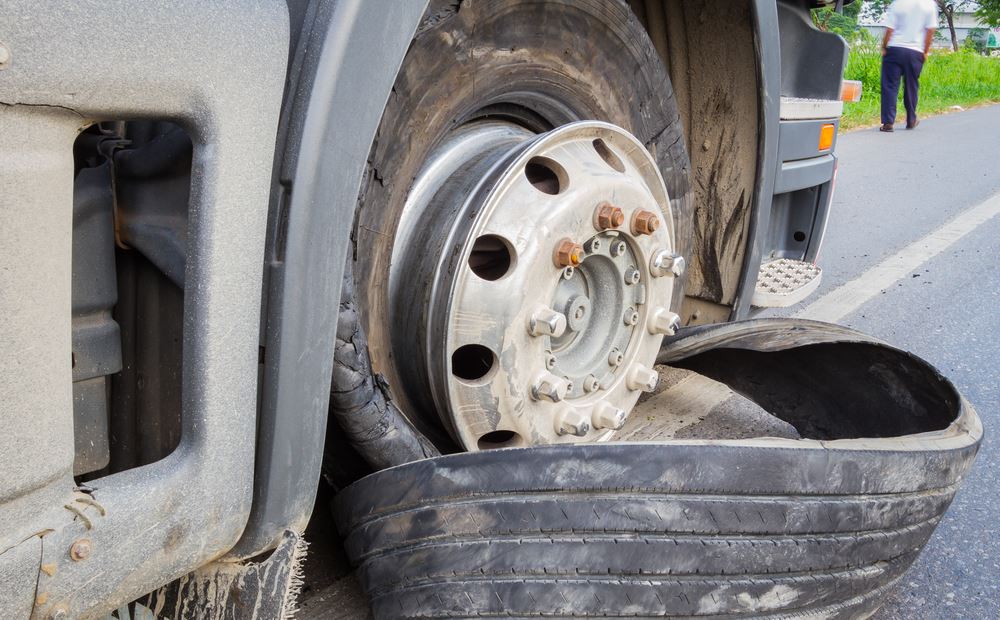 When a CDL holder gets a roadside inspection violation, they are subject to Negligent Operator Treatment System (NOTS) points, Compatibility, Safety, and Accountability (CSA) points, a fine, a possible out of service (OOS) order, and if convicted of the violation, possible termination of employment. In this article, we will take a look at the top five roadside inspection violations and how to prevent those. If prevention measures fail, what are the possible methods to avoid a conviction and preserve a clean driving record.
#1 Most Frequent Roadside Inspection Violation
Hours of Service (HOS) violations are the number one most frequently noted roadside inspection violation. However, this does not mean the driver violated the FMCSA HOS rules. Form and Manner violations make up 75 percent of HOS violations. 
Keep your log up-to-date at every change of duty status. Ensure non-permanent entries are updated before you hit the road and do the Daily Vehicle Inspection Report (DVIR) daily even during the trip. Get safety issues fixed or signed off on by the mechanic to avoid violations. 
#2 Most Frequent Roadside Inspection Violation  
Brakes are the number two reason for a violation, but the number one reason for an OOS order. Brakes will not generally go out of adjustment along your trip. Check the adjustment during the DVIR and get shortcomings corrected. If the brakes don't respond correctly along the trip, pull into a service area and get them checked. 
#3 Most Frequent Roadside Inspection Violation
Tires are the number three most common violation during a roadside inspection and the number two violation that most often leads to an OOS order. Tire tread depths less than 1/16 of an inch. These should have been caught and corrected during your DVIR. Actually, properly conducted DVIRs could reduce or eliminate violations two through four. 
#4 Most Frequent Roadside Inspection Violation 
Lights and reflectors are the number four most frequent violation and the third most recurring reason for an OOS order. The lights most often found inoperative leading to an OOS order are brake lights, and turn signals are second. Either of these will likely lead to an OOS order unless you can replace the lightbulb to make it functional. It is advisable to carry extra lightbulbs and fuses to make these on-the-spot corrections and keep rolling.
#5 Most Frequent Roadside Inspection Violation
Use of a seatbelt is the fifth most frequently noted violation. Some drivers even attempt to snap the safety belt in place as they are rolling into the inspection line, which is often too late as the driver has already been captured on video approaching the chicken coop or as they are buckling up.
Do not make the mistake of unbuckling your seatbelt to get your folder for inspection. The inspection lineup is a part of the highway. You will have time to gather your paperwork once your truck is positioned. In fact, the CVSA recommends that you leave your seatbelt on until the inspector approaches you.
Challenging a Violation 
Any roadside inspection violation that results in a ticket must get challenged in court. CDL holders cannot afford to let an accusation stand without a fight. Guilt or innocence is irrelevant; people make mistakes. You must protect your driving career and make the State prove your guilt. You do not have to prove your innocence. Consult with a traffic ticket attorney about every roadside inspection violation.  
Appealed or Adjudicated Results & the DataQs System
You can get a copy of your Pre-Employment Screening Programreport here.  Any conviction that got overturned on appeal, or any downgraded or reduced conviction during an appeal can get amended by using the FMCSA DataQs. Convictions resulting in a not guilty or dismissal with no fine will get removed. The severity weight of a reduced ticket will get reduced to one severity point. However, if you lose your appeal, the conviction and CSA points will stand. 
You must register and submit the Request for a Data Review (RDR). FMCSA states, "As a commercial driver, you know the importance of having accurate data on your record. Inaccurate information can adversely affect your (PSP) report…"Then simply follow the instruction to upload supporting documentation and get your record changed. You can also click "New to DataQs?" for assistance.
Traffic Attorneys Who Assist Drivers in San Bernardino County 
Call Bigger & Harman, (661) 349-9300.  Se habla Español (661) 349-9755. They only represent clients in traffic ticket cases or at a DMV NOTS Hearing to assist a driver with erroneous tickets or to get additional leeway before a suspension because of the added exposure truckers face by logging many more miles than a regular driver. 
When you receive a ticket for a roadside inspection violation, you have no choice but to challenge that charge. Likewise, you must hire an attorney because you cannot afford to take the day or two off from driving to sit in court and wait for your name to get called. In many cases, getting a charge reduced to a no-point ticket does not require going to court. But, this too is difficult for a layperson to do. Traffic ticket attorneys spend a great deal of time in traffic court and know the court officials who can get it done.   
You should not trust your driving career to a lawyer that takes traffic ticket cases as a part-time gig when they can't get another case. Only entrust your career to full-time traffic ticket attorneys that know their way around traffic court. In San Bernardino, that is the trucker-friendly firm of Bigger & Harman, who regularly practice traffic law in Barstow and other county traffic courts.
We only take ticket cases or DMV Hearings using a flat fee, so you will know how much you will need to pay to get a resolution on your ticket. 
Send an email to attorney@biggerharmanlaw.com.  
References:  
The Traction article, "Violations & Scoring"
The Joe Zito PowerPoint presentationexplaining the CVSA "Roadside Inspection"
The TruckNews.com article, "What really happens during a CVSA inspection"