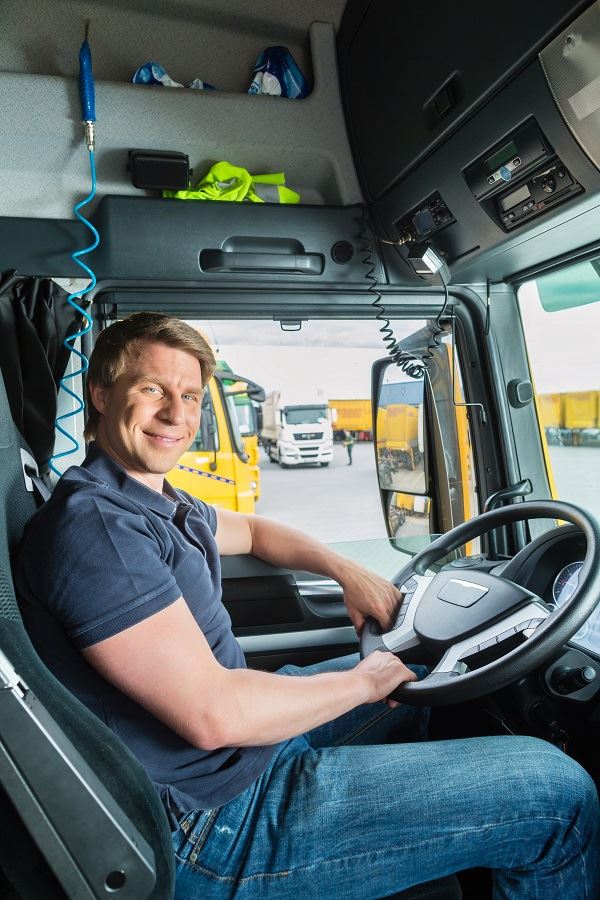 Truckers play a huge role in interstate commerce, and their compliance with state law is necessary for maintaining safe roadways. Even when organizational and math skills are lacking, truckers are required to maintain stellar records to avoid log book violations.
Why December 2017 Is So Important to Truckers
This date is important for truckers in California because it is when the new regulations start regarding how logs are kept. These new rules will require electronic logging devices (ELD) that eliminate human error in keeping log books. Remember, there is a huge difference between forgetting to include information in logs, and falsifying log information.
Log book violations in California are rarely given because of miscalculations regarding hours of driving and resting. They most likely are given because of a failure to sign and certify a log at the beginning of each day or an attempt to manipulate the log to drive longer than allowed. Not keeping a daily log, according to CVC 34506, will cost a commercial driver $616. If inconsistencies are discovered throughout a log book, other fines can be issued. What a California Highway Patrol (CHP) officer is most often looking for is an effort to keep an accurate log book throughout a trip. The officer will also be looking for accurate logs outlining the 14-hour consecutive period that you are limited to driving just 11 hours after a 10-hour rest period, and recording of the 70-hour maximum allowable driving week. He will also be looking for logs outlining weight certifications.
Simple miscalculations in log books fall within the boundaries of noncriminal violations. If a driver is judged to have knowingly falsified log book information, however, he or she can lose his CDL and/or face federal penalties. In the end, math skills have nothing to do with keeping a log book. In the State of California, it's most important to keep one daily, accurately and faithfully. If you take a break, which you're required to do every eight hours minimum, put it in the log before you move.
Getting Ready for the ELD
ELD technology will virtually eliminate log book violations. If you are a driver that travels beyond a 100-mile radius of your home or are part of a large commercial fleet, your truck should be equipped with ELD technology before January 1, 2018.
This GPS-based device will be used at weigh stations to measure times and distances between certain checkpoints. The information stored on an ELD will be available to police and weigh station attendants simply by scanning a smart sticker located on your license plate. All truckers who do not meet federal exemption standards for device use should prepare for installation by checking their paper logs. Installment can take several weeks for certain fleets, and this is only if paper logs can be accurately reconciled.
Los Angeles County Courthouse
If you receive a log book violation in a Los Angeles jurisdiction, you will need to pay fines at an LA courthouse. There are more than 20 courthouses in LA County, so log violations can now be addressed and paid online. The Superior Court of California offers multilingual online services Monday-Friday 3:00 AM to 11:55 PM, Saturday 3:00 AM-11:00 PM, and Sunday 3:30 AM-11:00 PM. Paying for log book violations through this system is simple using a credit, debit, or fleet account card.
In the past, commercial drivers in places like Los Angeles County could possibly avoid log book violations by claiming that their math and organizational skills were substandard. All concerns about accurate logs will be addressed by Federal ELD mandates and will eliminate complex computational problems.
Hire a Traffic Attorney
When you have been ticketed for log book violations, call Mark Bigger and Paul Harman, who make up the traffic ticket team of Bigger & Harman, APC. They have an excellent reputation as traffic ticket defenders for CDL holders in Los Angeles and other SoCal counties and the Central Valley. From Barstow to LA, or Bakersfield to Bishop, these tireless traffic ticket defenders work hard for their clients in traffic courts.
Call Bigger & Harman, 661-349-9300, or email: attorney@markbigger.com when you need legal advice or counsel regarding log book violations or any traffic ticket.
They always provide straightforward legal advice without the legal jargon, just plain English or Español, so that you can make an informed decision. Use the website contact form to setup an appointment, today.
Read their write-up in Nolo.com or check the reviews on Yelp to read what your fellow truckers have said about the service provided by Bigger & Harman.
Se habla Español 661.349.9755.
---