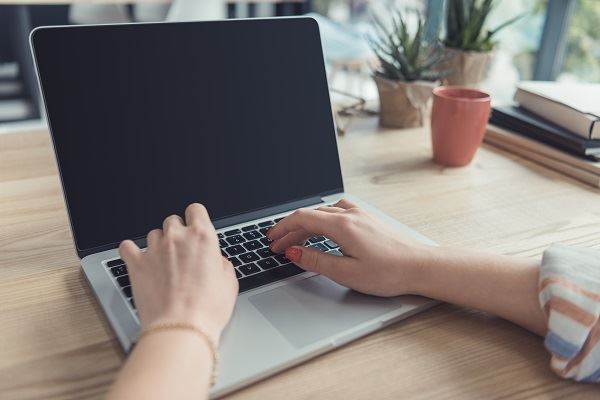 A clean driving record can be useful in many ways. For one thing, it is the main catalyst to get reduced insurance rates. Second, a motor vehicle driving record shows how good of a driver you are, it shows you observe and obey the law and that is appealing to many employers when it comes to responsibility and leadership, and some lenders will see you as responsible. It can get you a job, a place to rent, and lenders will be more eager to loan you money as well. What's more, with a clean record, you will have less stress in your life. Every driver should make it a point to obtain their record on a regular basis.
How to Keep Up with Your Driving Record
Your driving record is considered a public document by the state of California. Everyone who uses public roadways, by law, shares their driving habits with everyone else. Records are also freely accessible by insurance companies and employers. It is necessary to ensure your record is accurate to preclude being denied credit, employment, or worse having your license suspended based on faulty information.
It's important to keep up with your record because as careful as you are on the road, we all make mistakes; likewise, the people that work at the Department of Motor Vehicles (DMV) can make mistakes too. There are thousands of John Smiths and Robert Joneses living in CA and it is very easy to mistakenly place a record of conviction in the wrong file. They may get busy and not remove a conviction from your driving record after the required amount of time has elapsed. For minor infractions, that is normally 36-39 months and for serious infractions, misdemeanors, and felonies the record of conviction will normally stay on your driving record for 7-10 years. If it is not expunged, it will stay on your criminal record forever.
You can request a copy of your driving record from DMV here, or by calling 1-855-203-3799. After you receive your record, then make sure everything on the report is yours and it has not expired. If you are a commercial driver's license (CDL) holder, ensure your driver's classification and endorsements are correct and up-to-date.
If anything is incorrect or out-of-date, you can contact DMV to request corrections by writing to, DMV Safety Branch, 841 Park Street, Paso Robles, CA 93446, or in person. The office is just down the street from the courthouse. If you live in another county, you can search online for that county's DMV.
The CA DMV Hearing
If you accumulate four NOTS points within a year, six within two years, or eight within three years, you will receive a suspension and probation notice from the DMV. You have ten days to respond and request a DMV Hearing or your license will be suspended. If you haven't already done so, you should request a copy of your record and check it to ensure its accuracy. If anything is inaccurate, you can request that it be fixed.
At a DMV court hearing, drivers can submit information related to your driving record. This is a perfect opportunity for license owners to present evidence that is counter to official documents. If this evidence is prepared professionally by a traffic ticket attorney, there is a much better chance that the negative information can be overturned. Though there are some administrative fees that must be paid at a DMV hearing, the benefits of going through the process with professional legal representation far outweighs the economic burden of not having a license.
If you received a ticket in San Luis Obispo County, you must either pay your fine or make your arraignment at SLO or Paso Robles Courthouse, or hire a traffic ticket lawyer to represent you. It can be the same lawyer you hire to represent you at the DMV Hearing.
Paso Robles Courthouse
Paso Robles Courthouse is located at 901 Park Street in Paso Robles, CA, their hours of operation are Monday through Friday, 9 am – 5 pm and the phone number is (805) 781-5696 if you have questions about your ticket. You can also check their website, though it may take several weeks to post your ticket to their confidential website: http://slocourts.net/
Hire a Local San Luis Obispo County Lawyer
Mark Bigger and Paul Harman make up the legal team of Bigger & Harman, APC, they are ticket defenders and represent clients in Southern California traffic courts in San Luis Obispo, San Bernardino, LA, or Riverside counties in Southern California (SoCal). Likewise, they have offices in Central Valley and represent clients in traffic courts are in Kern, Kings, Tulare, Mono, Inyo, and Fresno Counties, as well.
Call Bigger & Harman, 661-349-9300, or email: attorney@markbigger.com when you need legal advice or counsel or would like a traffic ticket attorney to represent you in court. For a completely confidential and convenient appointment, you can use the website contact form.
Read the write-up on Nolo.com or check their reviews on Yelp to discover what family, friends, and neighbors have said about Bigger & Harman, a Central Valley traffic ticket legal team.
Se habla Español 661.349.9755.