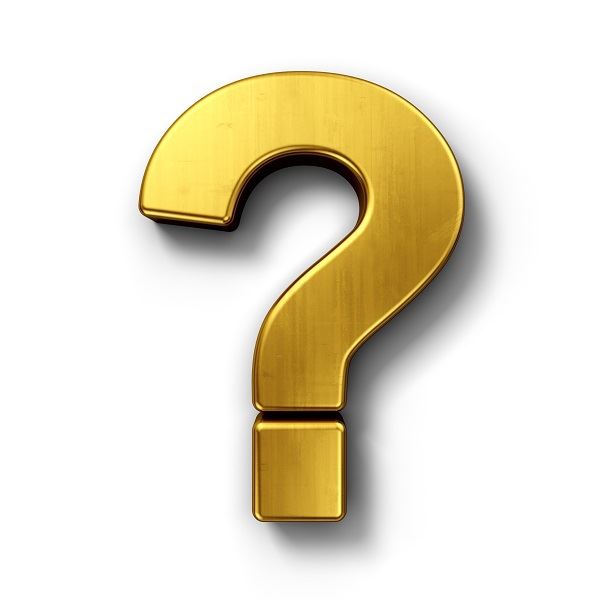 Technically speaking, your age does not affect your speeding fine. The amount of your fine is set by the CA State Legislature and the base fine is the same for everyone regardless of age or other discriminators. However, the judge is human and has much discretion in the amount of your fine and other penalties after a conviction. Can the judge consider your income and ability to pay before setting your fine? Certainly, but you or your lawyer will need to ask the judge to do that. Therefore, your attitude, dress, and demeanor oftentimes have more to do with how much you will pay than your age. The biggest factor affecting a speeding fine is miles per hour (mph) over the speed limit.
California's System of Determining a Speeding Fine
There are basically four speed ranges that determine how much your base speeding fine will be after a conviction, 1-15 mph over the speed limit, with a base fine of $35, actual fine after add-ons is approximately $230-250; 16-25 mph over the speed limit has a base fine of $70, after add-ons is approximately $360-380; 26 or more miles an hour over the limit has a base fine of $100 but typically cost between $490 and $500; and speeding more than 100 mph carries a minimum base fine of $200, but can easily cost between $900 and $2600, since the judge has the discretion to add $100 for every 1 mph over 100.
NOTE: Fines are normally doubled in a construction area if signs and workers are present.
Young Male Drivers & Insurance Premiums
But, as expensive as a CA speeding fine is the real cost for drivers, particularly young male drivers after a speeding fine is the insurance premium. Male drivers less than 25 years of age pay more than any other age group for automobile insurance. Insurance companies do research on accidents year after year to determine which groups are receiving a speeding fines. This research tends to show that young male drivers are involved in the highest percentage of accidents and receive the most in speeding fines. Because of this, young males are given higher premiums because they are placed in a high-risk category because statistically, they are more likely to have an accident than any other age group.
Proposition 103 & the Good Drivers' Discount
Proposition 103 has helped consumers save billions of dollars in premiums since its inception in 1988. Rates cannot be increased without going through the California Department of Insurance and its commissioner who is an elected official. The Good Drivers' Discount is a 20 percent drivers' discount given to those who have a had a driver's license for the last three consecutive years without suspension (this stipulation applies to driving experience and not age), and a motor vehicle driving record (MVR) with no more than one Negligent Operator Treatment System (NOTS) points at the time of application or renewal. In addition, a driver is not eligible for the discount if they have any convictions of major violations presently on their MVR. All insurance agencies in California are required to offer the 20 percent discount to qualified drivers after all other considerations are factored, such as age, marital status, where they normally park their car, distance they drive to school or work, etc.
Speeding Convictions and How Those Affect Insurance Premiums
Speeding fines and convictions are considered moving violations that put one or two points on your MVR by DMV after a conviction or at-fault accident. These points will increase insurance premiums unless the recipient of minor infraction conviction completes a state-sponsored traffic school (not eligible for speeding over 100 or if it has been used to mask another conviction within the last 18 months) by the prescribed date.
Although most minor infractions stay on your MVR for 36-39 months, major speeding convictions, speeding over 100 mph, will stay on your MVR for 7 years. So, a conviction for speeding over 100 will affect your insurance premium on your next renewal up to seven years.
To determine which is less expensive, paying the fine or hiring a traffic ticket attorney, look at the total fine you will pay, the cost of losing your good drivers' discount, plus the increased insurance premiums for three to seven years. In many cases, speeding over 100 mph will double or triple your insurance premium. Consult a traffic ticket attorney before deciding, Bigger & Harman will give you a straightforward, no-nonsense estimate of conviction, the fine, and how much they would charge.
Kern County Courthouse in Bakersfield
The Kern County Courthouse in Bakersfield is opened at 7:30 am Monday thru Friday and closes at 4:30 pm except for Friday when they close at noon. In addition, Traffic Court is available at night for anyone unable to attend day court because of a job or school, proof may be required.
Although after 1 May 2017, the courts are mandated by law to send a courtesy notice with the date for regular court be sent to ticketed individuals, non-receipt is not an excuse for not resolving your ticket.
Traffic tickets can be paid online at https://www.kern.courts.ca.gov; however, payment of the fine is an admission of guilt and you are subject to all penalties that come with a guilty verdict. If you wish to plead not guilty you will need to notify the court in writing, you can also be tried on the date of arraignment or request a separate court date at that time. It is advisable to consult an attorney and correct any deficiencies before your court date. If you don't have a valid license, registration, or insurance get one before the court date.
Hire a Bakersfield Traffic Ticket Team
Bigger & Harman are a Bakersfield based legal team who represent clients with traffic tickets. Before you decide to just pay that speeding fine, get the legal advice and counsel you need from the best, Bigger & Harman.
Call Bigger & Harman, 661-349-9300 to ask about your circumstances or email: attorney@markbigger.com
Read their Nolo.com write-up, Nolo is the nation's largest online digest of legal professionals. In addition, you should check the comments on Yelp to get a clearer image of who these guys are and how pleased they are to serve California drivers.
Se habla Español 661.349.9755.