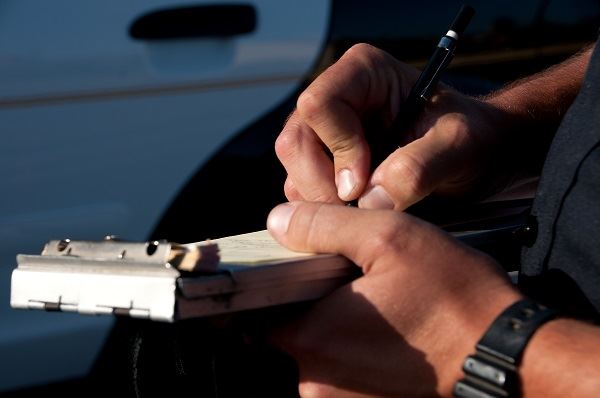 Under the new Trump Administration, traffic offenses can cause significant and serious long-term immigration consequences, including triggering removal proceedings and risk of deportation. At Bigger & Harman, APC, we are doing our best to ensure that your traffic case is handled so you're protected from other possible legal consequences.
The change from the Obama Administration to the Trump Administration has undocumented immigrants in Kern County concerned about how their misdemeanor traffic case affects their immigration status. If you receive a driving charge, such as a ticket for no driver's license, this is what you need to know to help you on your immigration status.
The worst thing you can do is nothing.
The worst thing you can do for your legal situation is fail to take care of your traffic case. If you have a failure to appear in court, the judge will issue a bench warrant for your arrest. Any law enforcement contact with you could result in an arrest on the bench warrant and a call to ICE to let them know you are in custody. If you are nervous to go to court because of what could happen to you, hire an attorney to go for you. Either you or an attorney needs to go to court and get the warrant for your arrest removed.
A plea for probation isn't good, but it's better than a jail sentence.
You also want to avoid taking a plea for a deal that involves being on probation. Probation raises awareness to ICE and others that you are in the community and you have fewer rights because of the terms the court gives you as part of your sentence. Settling your case for a deal for probation is not good. However, probation is better than failing to appear on your case and not fixing it – or serving a jail sentence.
Avoid a misdemeanor plea if possible, but some misdemeanor deals are better than others.
A possibility in settling your case is a misdemeanor conviction without probation. But this is not ideal, because any criminal charge can make it more difficult to change legal immigration status later. However, this is a much better option than with probation, since once you pay your fine to the court, state law enforcement does not have any more right to contact you than they did before your charge.
The best outcome for your case.
The last result is the best result. If you or your attorney can get the charge dismissed or plea bargain the criminal charge to an infraction, then your legal status should not be affected negatively by your court case. You should have the same rights and options as if you had never been charged with a criminal offense.
Here at Bigger & Harman, APC, we understand there is great pressure to take care of your family and keep them safe. Come into our office for a free consultation on what we can do to protect your criminal record on your traffic-related offense.