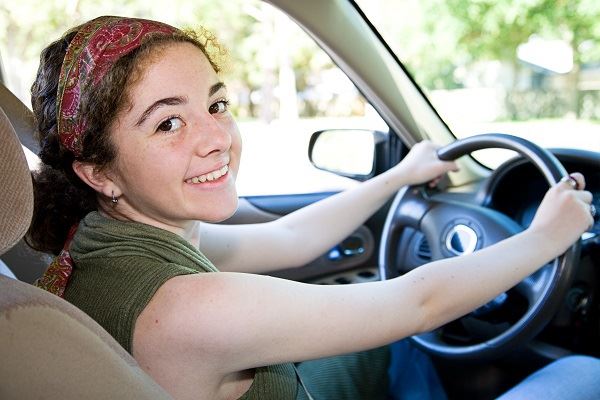 The main reason you will want to maintain a clean driving record, other than to show prospective employers that you are responsible and trustworthy is to keep your insurance premiums from going up. Your age group already has the highest rates. Anyone can make a mistake while driving, but it is more likely to occur with an inexperienced driver. Many teens are not aware of how to keep a clean teen driving record, especially when an at-fault accident or minor infraction occurs. Consulting your parents is a must; consulting a traffic ticket attorney is smart.
Traffic ticket attorneys spend the majority of their time in traffic court or writing motions for dismissal of charges to traffic judges. When an individual's rights were violated, which may happen more frequently with teen drivers than more experienced drivers, you need an attorney to protect your rights and your teen driving record.
As a teen, your insurance rates are already higher than most other drivers, apart from those with reckless driving or a DUI conviction. Therefore, a minor infraction can wreak havoc with your insurance premiums. So, here are a few tips from the Central Valley's best traffic ticket defense team.
Negligent Operator Treatment System (NOTS)
CA Vehicle Code (CVC) 12810, Issuance and Renewal of Licenses, discusses which violations of the CVC will be assessed one or two points depending on the moving violation for which the driver is convicted, such as two points for reckless driving, DUI, or speeding 100+ mph, etc., and which are assessed one point, such as speeding 1 mph over the safe driving limit but less than 100 mph, failure to stop for a red light, improper lane change, etc.,
NOTS does not apply to drivers under 18 years of age or provisional drivers, aside from, "Younger "provisional" drivers are also included in the NOTS program if they violate provisional probation or suspension." A provisional driver's license (DL) can be issued to teens between the age of 16 and 18, after holding a provisional permit for 6 months and passing the driver's hands-on exam. For the full details, exception, restrictions, and requirements, read the DMV California Driver Handbook. Additionally, the DMV may sanction provisional drivers with 30 days driving restriction for 2 points and 6 months, plus a one-year probation for 3 points assessed on a provisional DL. Turning 18 will not end your driving restriction.
How to Get a Copy of Your Motor Vehicle Driving Record (MVR)
The best way to keep a clean teen driving record is to always obey the law. However, we all know that it is nearly impossible, no matter how hard you try, you will likely become distracted and miss a sign or exceed the speed limit. That is why the provisional DL law has been changed so that starting in 2020, it will be amended to include everyone below 21 years of age and will prohibit provisional drivers from transporting anyone 20 or below in their vehicle, except for employment and official school functions, for which proof of work or class schedules must be kept in the vehicle. The prohibition from driving between 11 pm and 5 am with a provisional DL will continue unless you are driving to or from a place of work or school.
The next best way to maintain a clean teen driving record is to periodically request an official copy of your motor vehicle driving record (MVR) from the DMV website. A word of caution is to avoid any site that promises a copy of your teen driving record, as there are for-profit sites all over the web, so make sure it is the DMV.CA.GOV site. These other sites may provide a copy of your record; however, it is not official. If you find an incorrect record of violation or accident on your record, you can request the DMV to remove it. And, although it is not legally necessary to hire a traffic ticket attorney to accompany you to a DMV Hearing, it is advisable. Most traffic ticket attorneys spend many hours a week in traffic court and know what tickets that you may have just paid that can be removed by the DMV Hearing administrator. Therefore, at the very least you should consult with a traffic ticket attorney before the hearing.
Consult a Local Central Valley Traffic Ticket Attorney
When you get a ticket for a traffic violation, it does not have to result in a blemish on your teen driving record. A traffic ticket attorney can represent you in traffic court and get your ticket dismissed or possibly a reduced charge or fine.
Call Bigger & Harman, 661-349-9300 to inquire about the specifics of your ticket or email: attorney@markbigger.com.
You don't have to take our word for it the Avvo.com for Paul Harman posted by Karen, "My daughter was ticketed (radar) on I-5 allegedly going 101 mph, she was facing a $900 fine and 2 points on her license. Paul was able to get her case dismissed entirely. As the CFO of a large law firm myself my advice to anyone in a similar situation would be to hire a good local lawyer who is familiar with the local court system, you won't regret it!" Avvo is short for "avvocato" which is Italian for lawyer or law advocate. They are one of the most prestigious reviewers of US lawyers.
Read the Nolo.com write-up, Nolo is the nation's largest online digest of legal professionals. In addition, you should check the comments onYelp to get a clearer image of who these guys are and how pleased they are to serve California drivers.
Se habla Español 661.349.9755.