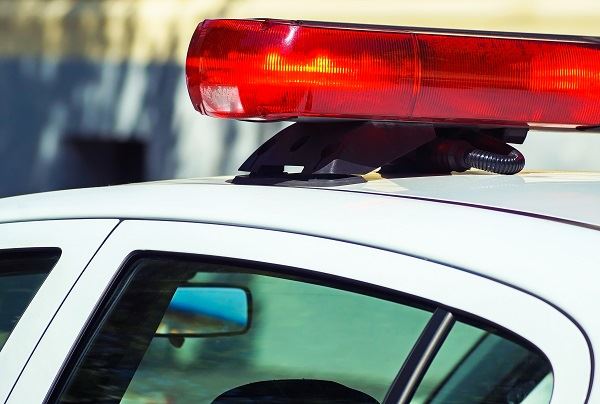 Evading a peace officer is dangerous and can lead to vehicle accidents with property damage, injuries, and even death. Beyond that, there are strict penalties and much higher insurance premiums if convicted. Many believe that whatever they were doing before being noticed by law enforcement officers (LEO) was illegal or unlawful and they couldn't afford to be caught. Perhaps, they perceived the penalties for their unlawful act will lead to high fines or jail time, so they run.
Whatever it was they were doing, the penalties for evading a peace officer are very high and it is very likely you will be caught, you simply cannot outrun a radio. Particularly when the operator of that radio can fill the sky with LEOs. And, it's not just LEOs but concerned citizens that will call in when they know you are wanted by the police.
Evading a Peace Officer on I-5
Earlier this month, concerned citizens called into CA Highway Patrol (CHP) that a woman driving a White Volkswagen Jetta had driven onto a closed construction area on I-5 in Glendale. However, when CHP officers attempted to pull the driver over she sped off and a pursuit followed. The pursuit did not last long and fortunately, no one was hurt, though the driver was shaken up and hospitalized.
CHP officers used what is known as a Pursuit Intervention Technique "PIT" maneuver, where the LEO drives their vehicle into the side of the vehicle they are pursuing, forcing it to turn sideways and the driver to lose control.
In this case, the PIT maneuver worked perfectly, turning the little Jetta nearly 180 degrees, and then the LEOs apprehended the driver and transported her to the Henry Mayo Hospital in Newhall. Things could have gone a lot worse for the CHP officers and the driver evading the peace officer. Fortunately, there were no injuries and the driver will get her day in court to explain her actions and why she ran.
Penalties for Evading a Peace Officer
CA Vehicle Code (CVC) 2800.1, Lawful Orders and Inspections states, "Any person who, while operating a motor vehicle and with the intent to evade, willfully flees…" is evading a peace officer and may be found guilty when the following circumstances exists:
· The peace officer displays at least one lit red lamp that the driver saw or should have seen.
· The LEO sounds a siren when necessary.
· The LEO's vehicle is appropriately marked as law enforcement.
· The vehicle is being operated by an LEO in uniform.
· The same is true for a bicycle, distinctively marked and operated, except that in lieu of siren the LEO alerts the driver by voice command, hand signal, or horn to pull over.
There are other charges that can be brought against the vehicle driver who is evading a peace officer, such as PC 148(a)(1), resisting arrest, CVC 2800.2, reckless evading a peace officer, and CVC 2800.3, evading a peace officer leading to death or injury. Although a CA court allows that a defendant "may only be convicted of one count of section 2800.2 even though the pursuit involved multiple police officers in multiple police vehicles," (People v. Garcia (2003) he could also be charged with CVC 2800.3 if injury or death occurs during or because of the reckless evasion.
If convicted of evading a peace officer, which is a misdemeanor, you could be sentenced to one year in jail and a fine of $1000 or both, two negligent operator treatment system (NOTS) points will be assessed, which will stay on your motor vehicle driving record (MVR) for seven to ten years, and your criminal record for life.
You should consult a traffic ticket attorney immediately. There are reasonable defenses for evading a peace officer, such as, you did not intend to elude or evade, you just couldn't stop right away because it was too dangerous. The driver did not "willfully" try to evade, so there was (no intent) to elude or escape, an LEO catches your attention in traffic or at a light and points to the side of the road, but does not turn on the lights or siren until a while after the motion, which you did not understand as a signal for you to pull over or if one of the items above were missing, red lights, siren, uniformed LEO, in a properly marked police car or bicycle (improper procedures), or there was an emergency so you could not stop, such as when you were transporting someone to the hospital (emergency). Whatever the case was, you should give your explanation to a lawyer before deciding what to do.
Bigger & Harman, APC
Bigger & Harman have assisted thousands of clients with traffic tickets in Central Valley. The circumstances are not always clear in an evading a peace officer incident. Therefore, it is up to the peace officer to convince the judge you were evading arrest, and up to you and your defense attorney to convince the judge there was no intent to evade or there was an emergency, depending on the circumstances. Bigger & Harman will give you a chance to explain your case during a FREE phone consult.

Bigger & Harman represent clients in traffic court in Kern, Mono, Inyo, Fresno, Kings, Tulare, and other county courts in Central Valley. Call Bigger & Harman, 661-349-9300, or email: attorney@markbigger.com. For a convenient and confidential appointment use their website contact form.

Se habla Español 661.349.9755.