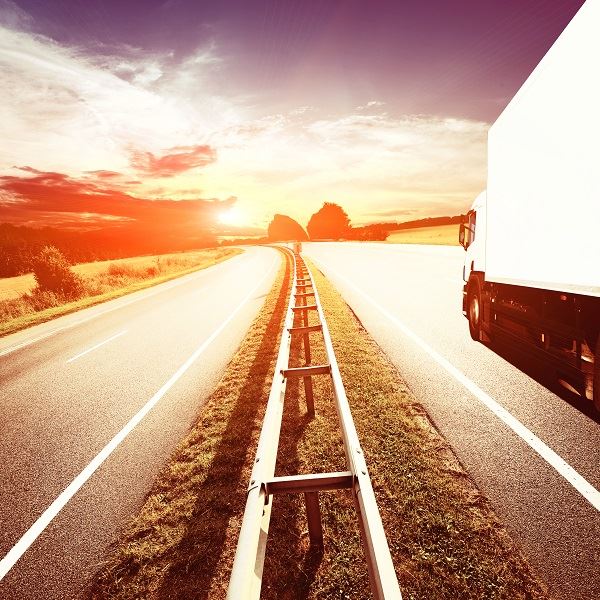 Many truckers from Nevada, Oregon, Arizona, and Washington are surprised by the speed differential in CA and the 3rd lane violation for vehicles that fall under that restriction. And, although slow lanes are used in just about every state and indeed internationally, truck-only lanes are almost peculiar, even within CA where only two exist, on I-5 in LA County near the SR 14 split and on I-5 at the SR 99 junction in Kern County close to the Grapevine. Although a truck-only lane is convenient for the fast-moving traffic on I-5, the mandatory use by trucks is not widely known, yet there are black and white enforceable signs that direct its use by trucks.
Whereas other California legislation may mention prohibitions of trucks and other 3-axle vehicles in other than the first or second lanes, a 3rd lane violation is referred to either directly or alluded to in at least four sections of the CA Vehicle Code, 22406, 22348, 21654, and 21655.
Reduced Speed Limits and the 3rd lane violation
CA Vehicle Code (CVC) 22406 states, "No person may drive any of the following vehicles on a highway at a speed in excess of 55 miles per hour:"
· Passenger vehicles or buses pulling any other trailer or vehicle
· Trucks with three or more axles or pulling any other trailer or vehicle
· School buses with student passengers
· Farm labor vehicles transporting passengers
· Any vehicle transporting explosives
· Any vehicles that are designed to transport 15 or more passengers as described in Section 636
CVC 22348 (c) states that vehicles regulated by CVC 22406 and the differential speed are required to use the designated lane or the lane immediately to the left of the designated lane when permitted to do so. The regulation clearly states that either the first or second must be used for passing or overtaking another vehicle heading in the same direction, so the excuse, "My 3rd lane violation was only for a few minutes to pass a very slow vehicle in the second lane" is not relevant.
Although CVC 21654 does not expressly apply to trucks, it does mandate that any vehicle traveling slower than the normal rate of speed exclusively use the right-hand lane or a lane close to the right curb when more than two lanes, except to pass or when making a left-hand turn. This is largely universal and understood by most experienced drivers. However, CVC 21655 specifically states those vehicles subject to CVC 22406 shall use the designated lane or in the absence of a designated lane, use the first two lanes, and a 3rd lane violation is affirmed by the wording when referring to four or more lane highways unless making a left-hand turn.
Although those vehicles that fall under CVC 22406 are required to use the designated lane or the left lane immediately next to the designated lane on divided freeways in CA, mistakes are made and citations are frequently issued for those mistakes, most truckers know and follow the rules of the road because they know their livelihood depends on it. Bigger & Harman know that too and have a good reputation in Central Valley courts defending truckers.
Hire a Kern County Lawyer
Check the Yelp reviews and see what your friends and neighbors are saying about Bigger & Harman. Such as this, "My husband has had a few (5 tickets to be exact. Yes, I know totally bad). As a truck driver, we know how bad those are on a driving record and license. We trusted attorneys Bigger and Harman and they got our tickets dismissed, all of them." – Avilene J., Bakersfield, CA
When you need assistance with a lane violation ticket in Bakersfield, Santa Clarita, Lamont, Shafter, or another Central Valley county traffic court, and even in LA or SLO, call an expert team of professionals. Call the law office of Bigger & Harman, 661-349-9300, or email: attorney@markbigger.com.
En español, llame al 661-349-9755.