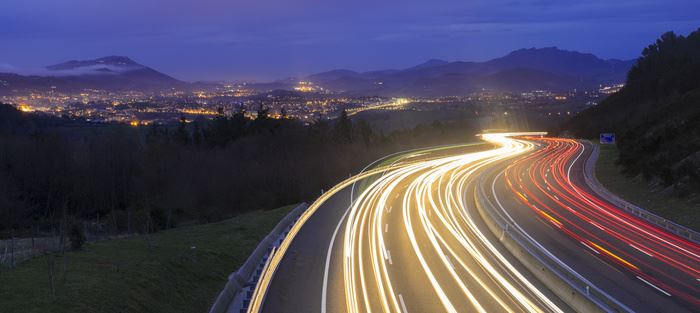 Every truck driver that has driven the I-5 along the west coast knows that one of the most challenging and dangerous places to drive a big rig is the route over the mountains between Santa Clarita in Los Angeles County and Bakersfield in Kern County. Heavy traffic, steep grades, adverse weather conditions, tourists on their way to Disneyland, and the California Highway Patrol's zero-tolerance policy for Class A drivers makes this stretch of highway a nightmare to navigate.
Below are some of the most common violations that Class A drivers get cited for while driving along I-5 near the Santa Clarita or Lamont courthouses:
VC 22407 - Downgrade Speed Violation
California has lowered the truck speed to 35 or 45mph for much of the downgrades along the Grapevine. Class A drivers often have difficulty keeping their truck speed that low or sometimes miss the first sign reducing the speed and are unable to downshift in time to maintain a lower speed down the steeper portions of the grade.
A valid traffic survey justifying the lower limit must be provided in court in order for the State to prove a violation of VC 22407. A violation for VC 22407 is 1.5 points on your MVR and shows up as a serious violation on your CSRA score if your speed was exceeding 15mph over the limit.
VC 22348(c) - Driving in the Wrong Lane
Trucks are prohibited from driving in the third lane on the Grapevine under most circumstances. The California Highway Patrol writes up dozens of tickets for violations of VC 22348(c) every week that are sent to the Lamont courthouse. A conviction of violating VC 22348(c) results in 1.5 points on your license.
VC 21703 - Following Too Close
Big rigs often bunch up on the Grapevine because lane changes can often be unsafe due to the variance of speed between the vehicles. Maintaining a textbook following distance is frequently a difficult or impossible task under those driving conditions. A conviction of violating VC 21703 results
in 1.5 points on your license.