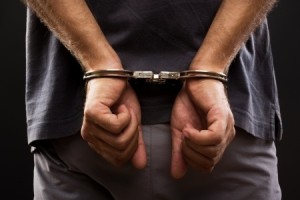 Six Whittier police officers filed suit to stop what they say is an illegal ticket quota system in the department. Two years ago, Los Angeles settled a similar action in favor of 11 officers for $5.9 million.
Court documents allege that the Whittier Police Department used quotas as a " benchmark for performance," and that officers left their patrol assignments in favor of places known for speeding cars. The officers also said they felt pressured to target certain individuals. The five male and one female officers claimed they suffered angry reprisals when they complained about the system, and that their careers have been "irreparably harmed and damaged."
City Manager Jeff Collier refused comment, citing the pending litigation.
VC 41600 defines an arrest quota as "any requirement regarding the number of arrests made [] or the number of citations issued." The key word is "requirement." Many departments have an informal quota system, with a name like "performance evaluation" or "compliance level" or some such. If you and I work similar shifts on similar beats and you issue 50 citations a month while I issue 25, my sergeant will summon me into his office where we will have a not-so-friendly chat. The same is true at almost any other business.
But the stakes are high. If there was an illegal quota, the state's evidence is inadmissible. So how can an attorney distinguish between a legal and illegal quota in Tulare County?
None of these things are conclusive, illegal quota systems are quite rare and the individual officers are nearly always simply complying with department policy. But an aggressive traffic ticket lawyer in Mojave looks under every stone to find an effective defense.