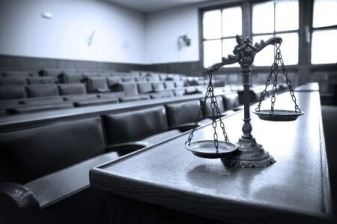 California Chief Justice Tani G. Cantil-Sakauye asked the Judicial Council to take "emergency action" to address inequities in Fresno and Tulare County traffic ticket courts.
A few weeks ago, the American Civil Liberties Union expressed concern over the so-called "pay before you play" systems in several California courts. In this scheme, a driver wishing to contest a ticket must deposit the entire bail fee with the court. Essentially, the motorist pays the fine, penalty assessments and add-ons, and then a judge decides who gets to keep the money.
The Chief Justice said the existing law is "confusing and may result in inconsistent practices." She charged the Judicial Council to "make[]it clear that Californians do not have to pay for a traffic infraction before being able to appear in court."
What to Expect in Court
Regardless of your reason for being in traffic court, whether you are there for a trial, to enter a guilty plea, or as moral support for a friend, there are some written and unwritten rules to be aware of.
When you arrive, sit quietly in the gallery and wait for your name to be called. Once the judge gets on the bench, do not talk to people around you or play on your cellphone. In fact, try to avoid getting up and leaving the room unless absolutely necessary. Many judges consider such things disrespectful, and even if they do not discipline you on the spot, which has been known to happen, when it comes time for your trial, they may remember you as the person who was disruptive in the gallery. After all, judges are people too.
In terms of your attire, do not wear anything attention-grabbing. That means no shorts or printed t-shirts, and no three-piece suits or evening gowns.
Getting Legal Help
The aggressive attorneys at Bigger & Harman, APC, are committed to giving individuals a voice when dealing with speeding and traffic tickets. Call today at 661-349-9300 or email attorney@markbigger.com to receive the personal professional attention you deserve. En español, llame al 661-349-9755.