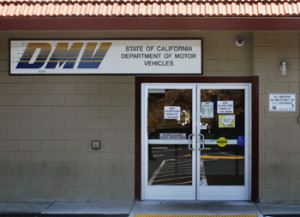 If you're trying to get an AB-60 drivers' license, there are people who want to scam you out of your money.
Some people may claim to have "connections" at the DMV that enable them to expedite your application or give it more favorable treatment, but all applications are treated the same and everyone pays the same fee. Officials said that other people may want the information on the supporting documents to steal another person's identity.
Effective January 1, it is illegal for anyone to accept money solely for the purpose of completing a drivers' license application. The DMV does offer services in Spanish.
If there are parts of the application you don't understand, or you are unsure of what documents may be acceptable, talk to a local attorney.
To take the test, you need to prove who you are and where you live. Identity documents must be from a government. A passport, Mexican voter ID card, foreign drivers' license or state ID card are all acceptable documents. Be sure you have a lease agreement, utility bill, cable TV bill, school report card or other proof of residency. You can probably print something off the Internet if necessary.
The state is on your side. 40 full-time workers are assigned to secondary review to examine documents. And their goal is to approve your application. If you have any other concerns about coming forward, such as unpaid tickets, you can talk to a lawyer in Fresno about those matters as well.