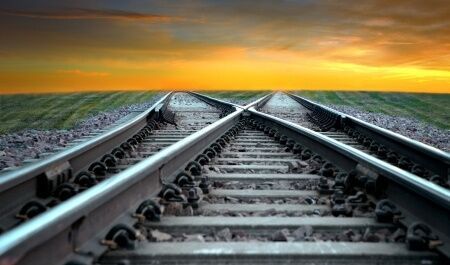 After recent fatal accidents at railroad crossings in New York and California, the federal government is calling for a nationwide police crackdown.
The Federal Railroad Administration wants officers in Fresno County to add more patrols and issue more citations at area railroad crossings. In New York City, Metropolitan Transit Authority police are issuing six times as many citations for violations like stopping between the gates, driving around the gates, and distracted driving at crossings. In Oxnard, police wrote 51 citations in five hours at the spot of the February Metrolink crash; reportedly, some officers watched the crossing from the brakeman's cab. Finally, in Idaho, Boise police issued 47 citations in one day at a local railroad crossing.
The FRA claims that driver behavior is linked to 94 percent of crossing accidents.
Railroad Crossings
Once upon a time, about the only trains in urban areas were freight trains that, although difficult to stop, moved very slowly, giving motorists plenty of warning and brakemen additional time to react. But today's passenger trains, like the one that connects Bakersfield and Fresno, average about 50 miles per hour.
These vehicles are almost impossible to stop or slow, and especially if there is a nearby hill or curve, motorists may not know how close the train really is.
There are several areas of the Vehicle Code that address railroad crossings:
Entering a Rail Crossing: Also known as the Anti-Gridlock Act, VC 22526 prohibits motorists from entering a crossing if the arms are about to go down.
Stop before Entering: If there's a stop sign at the crossing, VC 22450(b) requires drivers to stop at a limit line or before the first track.
22526 carries a $50 fine, while a 22450(b) violation is a $100 fine. Penalty assessments and add-ons apply in both cases. Moreover, under VC 13201(c), a judge can suspend a violator's drivers' license for up to six months.
Getting Legal Help
The aggressive lawyers at Bigger & Harman, APC, are committed to giving individuals a voice when dealing with speeding and traffic tickets. Call today at 661-859-1177 or email attorney@markbigger.com to receive the personal professional attention you deserve. En español, llame al 661-376-0214.