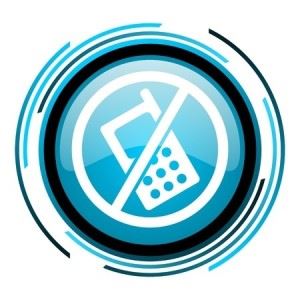 Santa Clara County is just one local jurisdiction in California that may have access to your cellphone records to prove your violation of a cell phone violation like VC 23123. Hopefully, Kern County will not follow suit.
Three years ago, the Santa Clara County Sheriff asked for $502,000 for a StingRay device. The hand-held gadget simulates a cellphone tower, enabling the user to download a phone's call, text message and e-mail data. This information can then be used in court to prove that drivers were using their phones in an illegal manner. Device manufacturers only sell StingRays if the purchasers sign an FBI-approved nondisclosure agreement.
Santa Clara Sheriff Laurie Smith admitted that she had never seen a product demonstration and she could offer no technical specifications. The County Supervisors asked Harris Corporation for a demonstration, but the manufacturer refused to provide one. Nevertheless, the Supervisors approved the expenditure on a 4-1 vote.
Statistics are hard to ascertain, but as many as 15 other states may contain at least one law enforcement agency that is using this surveillance equipment. While it does make cellphone cases easier to prove in Kern County traffic courts, it has obvious privacy concerns. Cybersecurity is also a question mark.
California has very narrow cellphone laws, and something like StingRay is nearly a necessity for prosecutors. Otherwise, motorists could simply admit they were using a cellphone but deny they were texting or e-mailing. VC 23123, the primary cellphone law, makes it illegal for all drivers to talk on a cellphone while driving on public property, unless the phone is in hands-free speaker mode. A companion law, VC 23124, prohibits drivers under 18 from using any form of mobile communication, hands-free or not.
Traffic violations for cell phone use are not a point for first time violators. But insurance costs often will still raise rates based on a violation. Furthermore, some employers will not allow their employees to drive company vehicles with a recent conviction for cell phone or texting.