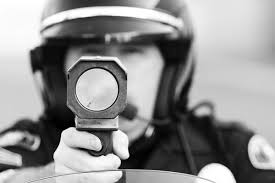 Does the type of car you drive have any bearing on the number of speeding tickets you receive?
According to a recent survey, the most ticketed cars in America are the Subaru WRX, Pontiac GTO, Scion FR-S, Toyota Supra, Subaru Tribeca, Volkswagen Rabbit, Mercury Topaz, Scion tC, Toyota FJ Cruiser and Mazda2. Curiously absent from the list are Porches, BMWs, Corvettes and other cars generally associated with high speed.
Observers speculate that the high end sports cars are driven by older people with better driving skills, while the cheaper imports on the most-commonly-ticketed list are driven by younger people.
About 8.4 percent of drivers are pulled over a year, mostly because of speeding or aggressive driving. The numbers are even higher in California, with about one ticket being issued for every five drivers. The latter category includes running red lights, rolling through stop signs, unsafe lane changes and obscene gestures at other drivers. A few other drivers are pulled over for non-moving violations, such as burnt-out tail lights or expired tags.