Authorities have agreed to drop charges against a man who had a heart attack and crashed into another vehicle.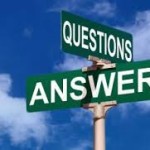 Police state that 20-year-old Dan Langley suffered a heart attack while driving, which caused him to collide with another vehicle. Later, he was in a medically-induced coma for three days. After being released from the hospital, Mr. Langley was cited for unsafe driving, reckless driving and tailgating.
At the initial hearing, at which he appeared without a lawyer, the first two charges were dismissed and Mr. Langley plead guilty to the lesser-included offense of obstructing traffic. An attorney was later able to get the third charge dismissed as well.
The state may often take adverse action against individuals who have a loss-of-consciousness disorder, such as epilepsy or narcolepsy. At a hearing to determine your medical competency to operate a motor vehicle in Fresno County, there could be one of several possible outcomes: